Women's treatment ministry seeks help on Giving Tuesday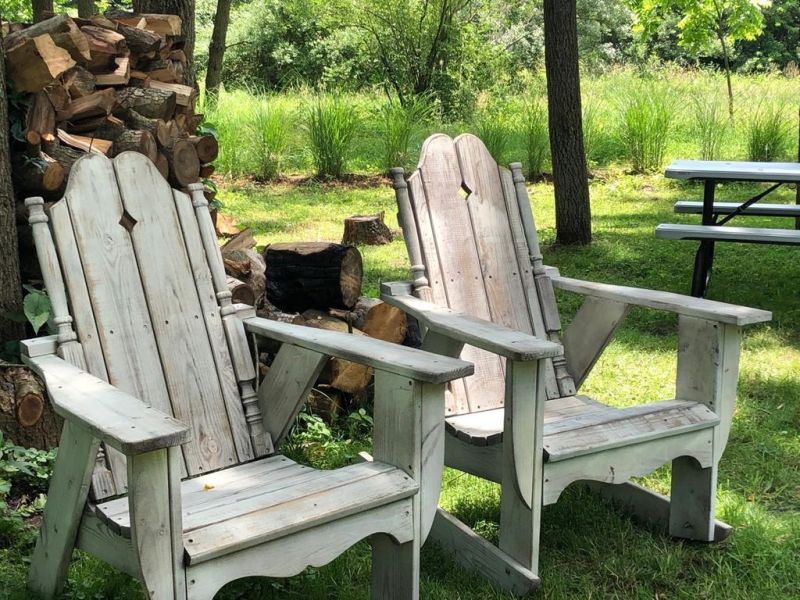 While the holiday season brings joy and hope to many, it also presents a host of challenges to those who struggle with substance abuse. In the middle of a pandemic, those challenges can seem insurmountable.
With Giving Tuesday right around the corner on Dec. 2, Kathy Neal, founder of Beneath the Shade, is asking local residents to consider a donation to the nonprofit treatment program.
According to Neal, Beneath the Shade is a transitional house and recovery ministry for women whose lives have been torn apart by addiction.
The name of the ministry comes from Psalm 121:5: "The Lord watches over you, the Lord is your shade at your right hand." Neal's goal is to make the home on Middle Run Road in Dover a place of protection and safety so women can focus on rebuilding their lives out of the rubble a life of addiction can create.
"By providing a safe, loving, structured home, we can help women learn what it means to begin a relationship with God," Neal said. "Here, they can learn they are not alone and can learn how to love themselves."
Recovery at Beneath the Shade also will utilize the principles of 12-step programs. The residential treatment program is scheduled to open in September 2021 and will be funded primarily with donor dollars.
The Beneath the Shade house is situated on 14 acres of woodland. The home and property have been under renovation since October 2019 with volunteers providing all the labor.
The house provides a peaceful living space that will house up to five women at a time. Neal will serve as manager of the house, at least initially, and director of the program.
Women seeking help at Beneath the Shade must be substance-free for at least three months before being admitted to the program. They also will have to meet other requirements while there such as holding down a job and helping with daily chores.
The program will last anywhere from 14-18 months, depending on the individual.
"I believe a relationship with God is what will truly keep them sober and lead to a life that is abundant in every way," Neal said.
How to give
Created in 2012, Giving Tuesday falls on the first Tuesday after Thanksgiving. The global movement encourages individuals and organizations to collaborate and donate in ways designed to transform their communities and the world.
Beneath the Shade plans to open in September 2021 and will rely primarily on donations to operate. Those who would like to donate or learn more about the organization can find them on Facebook or at www.beneaththeshade.org. Email can be sent to Neal at beneaththeshade121@gmail.com.
Of course, donations will be accepted any time of the year. Checks made out to the program's fiscal sponsor, Lifebridge Community Church, can be mailed to them at 301 N. Wooster Ave., Dover, OH 44622. There also is an online giving option at www.donorbox.org/start-up-costs-3.