AOH introducing new technology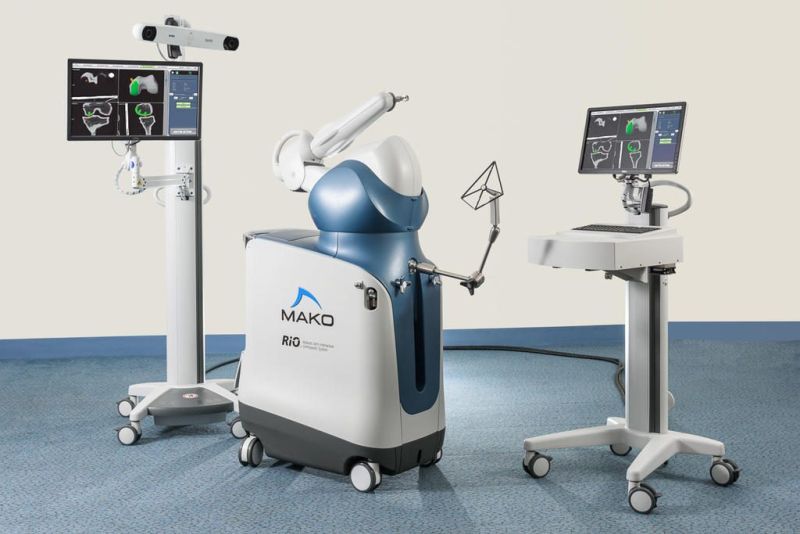 Aultman Orrville Hospital is introducing Stryker's Mako robotic-arm assisted knee application, transforming the way partial and total knee replacements are performed. AOH is the first hospital in Wayne County to offer this technology.
"With knee replacements in the United States expected to increase by nearly 200 percent by 2030, we are excited to bring this technology to our patients," said Angela Caldwell, chief nursing officer and chief operating officer at AOH. "This addition of the robotic-arm assisted surgery demonstrates our commitment to providing the community with the best in health care that is close to home."
"The Mako robotic-arm assisted knee system creates a personalized surgical plan for each patient based on the specific diagnosis and their individual anatomy," said Steven A. Widmer, M.D., orthopedic surgery specialist at AOH. "Also, during the procedure it enables any necessary adjustments as the robotic arm is used while executing the surgical plan. By using the robotic-arm system, AOH has provided the opportunity to achieve the best possible outcome for partial and total knee replacement patients."
For more information AOH will hold a community-wide HealthTalk on robotic knee replacement surgery featuring Widmer on Feb. 6 at 6 p.m. in the AOH community room, 832 S. Main St., Orrville. An open house also is being planned to introduce the community to this new technology.