HCGHD Geri-Fit classes start soon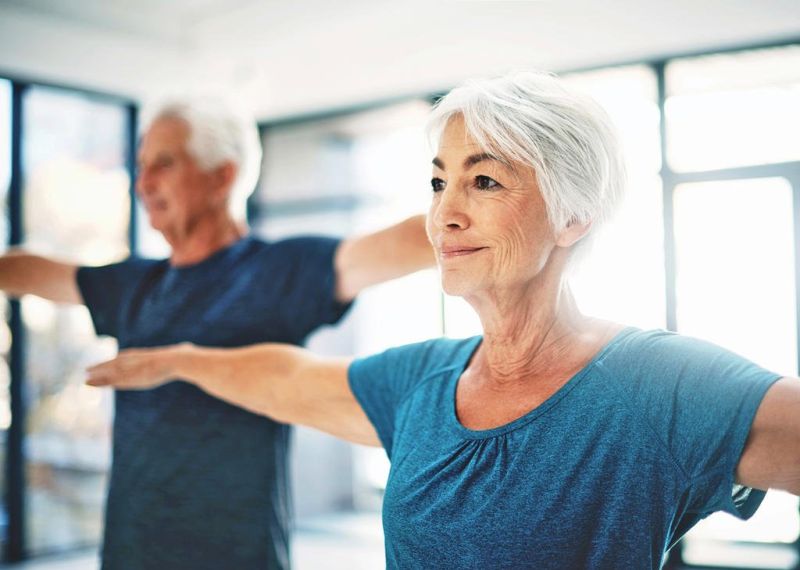 Limited spots remain for the Holmes County General Health District's Geri-Fit sessions scheduled for Mondays and Wednesdays, Feb. 7 through April 4 at the Darb Snyder Senior Center in Millersburg.
Geri-Fit is an exercise and falls-prevention program with a 15-minute warm-up and cool down. This program helps rebuild strength that's been lost through the aging process with twice-weekly classes. Through participating in Geri- Fit, individuals can increase their overall strength; improve balance, flexibility and range of motion; and get an improved mental outlook. The progressive resistance strength training program uses bodybuilding techniques to increase strength.
Geri-Fit also helps ensure a higher level of function and improvement in activities of daily living and helps with management of chronic diseases such as diabetes, heart disease, pain management, depression and more. Most of the exercises are performed seated using a set of light hand weights and exercise bands provided by the Health District. However, participants have the option to do the exercises standing if they prefer.
There is no charge to participate, with classes from 9:30-10:30 a.m. and 10:45-11:45 a.m., but as of Jan. 11, only one spot remained for the 9:30 class and five for the 10:45 class. Preregistration is required. Call Kerry MacQueen at 330-674-5035 ext. 251.