Wayne Health Department extends public advisory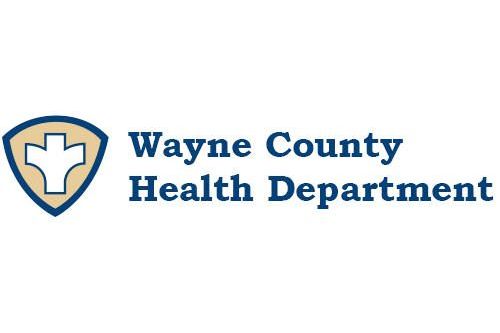 The Wayne County Health Department is extending a public health advisory issued Nov. 23 that was to expire Dec. 21. It has now been extended until Jan. 4 to all residents to protect themselves and others from COVID-19.
As a reminder the six strategies include recommending people stay home, adhering to the current orders, guidance for meetings (indoor and outdoor), recommending no guests in the home, guidance if you are sick or have potentially been exposed, and guidance for employers and schools.
"We are issuing this guidance because our cases are continuing to stay high and we really are urging people to rethink their holiday plans if it includes spending time with people not living in your household," health commissioner Nicholas Cascarelli said. "If residents need to go out, we are advising them to be very thoughtful in their movements. While the vaccines are coming, we are a few months out yet from everyone having the opportunity to be vaccinated."
It is important to note these are not orders, and there is no punishment associated with not following them. They are tools that can be used to stop the spread. Wearing masks, social distancing, avoiding crowded places, frequent handwashing and being familiar with symptoms are the best tools to slow the spread of COVID-19.
The six recommended strategies
Stay-at-home advisory:
The commissioner of health for Wayne County advises all residents to stay at home to the greatest extent possible due to the rapid rise of COVID-19 cases and hospitalizations in the county. Residents are advised to only leave home to go to work or school or for essential needs such as seeking medical care, going to the grocery store or pharmacy, picking up food, or receiving deliveries.
Additionally, residents are strongly advised to avoid traveling in and out of the state and also forego having guests in their homes during the upcoming holiday season.
This advisory shall remain in place for two-consecutive incubation periods of the SARS-CoV-2 virus (28 days) or until such time as the health department determines a change to the guidance is appropriate.
Adherence to all current orders:
All orders set forth by Gov. Michael DeWine, the Ohio Department of Health, the county and the municipalities shall continue to be enforced and adhered to by all residents.
Advisory on indoor and outdoor meetings and social events:
Residents are advised to limit meetings and social events to 10 individuals. The advice applies to both indoor and outdoor events, birthday parties, and other events that may occur at a banquet hall, event venue or similar space. A meeting or social event that is outside of normal operations is advised to have no more than 10 individuals.
Private gatherings:
Residents are strongly advised to not have any indoor gatherings with guests in their homes unless they are essential workers (plumbing, heating, electrical).
Response to illness and exposure (isolation and quarantine):
Residents that are exhibiting any signs and symptoms of COVID-19 must shelter in their place of residence. They shall not go to their workplace or congregate setting and shall only leave their place of residence to seek necessary clinical care or for essential life-sustaining needs such as obtaining medicine or food.
Residents diagnosed with COVID-19 by a laboratory test of their medical provider must isolate for 10 days from the date of their symptom onset or from the date of test collection (until not experiencing symptoms). In the home, sick or infected individuals should separate themselves from others by staying in a specific "sick room" or area and use a separate bathroom if available.
Residents that have been identified as a contact to an individual diagnosed with COVID-19 should quarantine for one full incubation period (14 days) from the date of last contact. Individuals in quarantine should stay home, separate from others, monitor their health and follow all instructions from the Wayne County Health Department.
Residents who are either confirmed positive or a close contact should not wait to hear from the health department and immediately follow the guidance as described. Information about isolation and quarantine can be found on the website of the health department.
Employers and schools:
Employers are strongly encouraged to identify and accommodate as many employees as possible to work from home during this time. All businesses and local governments are advised to transition as many transactions and functions as possible to online. Public and private k-12 schools are advised to continue to maintain awareness of case numbers both within their district buildings and the general community. Shifts to learning modality could become necessary.