Health Dept. offering back-to-school immunization clinic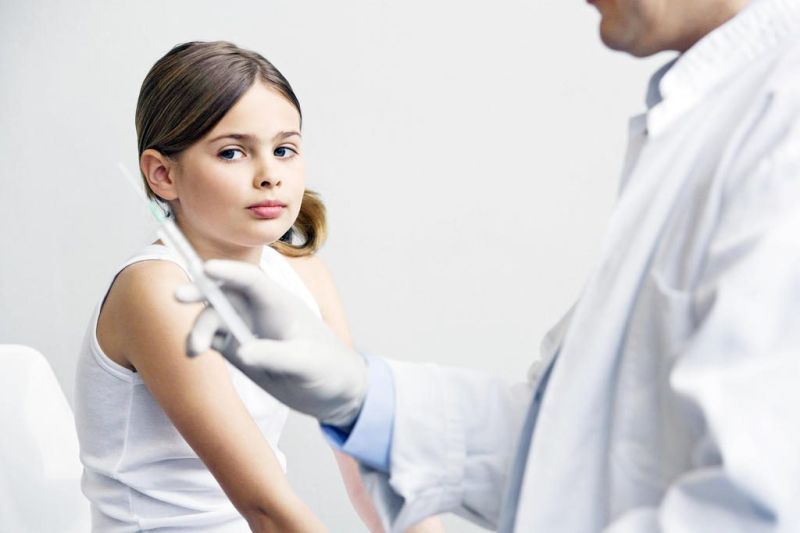 With the looming return of school days, the possibility of sharing everything from books in the classroom to airborne germs is everywhere.
Rather than spreading germs, the Holmes County Health Department is more into spreading a simple message: "Don't Wait. Vaccinate."
The Holmes County Health Department is encouraging parents to stop in and have their children immunized for the coming school year.
The county office located at 85 N. Grant St. in Millersburg will be open and available during the Back to School Immunization Clinic on Tuesday, Aug. 13 from 4-7 p.m. The clinic will take place in the second-floor conference room, and visitors may use the entrance ramp on the North Mad Anthony side of the building. Do not use the front door.
According to Raquel Miller, RN with the Holmes County Health Department, Holmes County has one of the lowest immunization rates of any county in the state.
"We are trying to do everything we can to make it easier for people to come out and get those immunization shots so children are meeting school requirements," Miller said. "Most importantly this can stop the spreading of those diseases that are so prevalent at school each year."
Miller said many germs and diseases are spread quickly through person-to-person contact or through airborne methods, and with back-to-school activities opening the door for those diseases to spread, immunization can help fend them off and keep schools healthier.
Miller said this is the first time the health department has done a back-to-school clinic, and by having it at night, it may allow parents the opportunity to bring their children in.
While insurance will be used for the immunization shots, Miller said if a family doesn't have insurance but would like the shot, they will not have to pay for it.
"No one will be turned away for an inability to pay," Miller said. "Vaccinations are free, although we do suggest a donation to help cover some of the cost, but the most important thing is that the children get immunized."
While many people and especially children have a fear of needles and might shy away from being immunized because of that, Miller said science continues to create smaller needles.
"I think people who fear needles automatically picture this garden hose," Miller said with a laugh. "Today's needles are very tiny, and anymore we can distract a child long enough to administer a shot and they don't even realize it happened."
She added that there is some trepidation for some people who believe immunization is unnecessary or even bad. She said doing some research to learn more about immunization and getting it from a credible source will help alleviate some of those fears.
"Having a child immunized properly at a young age is critical to their well-being," Miller said. "But it is never too late to begin the immunization process. People need to make time to make this a priority for their children. Our hope is that we will make this available and affordable to every family who is sending children back to school."
For those attending the clinic, children under 18 years of age must be accompanied by an adult of 18 or older. Vaccines will be given to children when accompanied by a nonparent with a signed note specifying the adult has permission to sign for vaccines for each child. Names of the child and adult must accompany each permission note.
Those receiving vaccines are required to bring the vaccine record (yellow card), any Medicaid information and/or insurance information for Aultcare, Anthem BCBS, Medical Mutual and SummaCare. Those with no insurance will receive vaccines by donation.
Anyone with questions may call Miller at the health department at 330-674-5035.