Help for pandemic fatigue and stress is available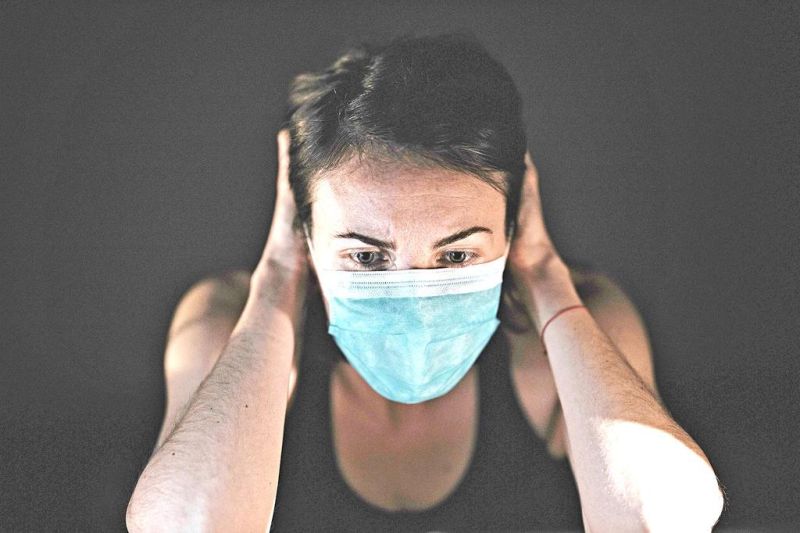 Remember March? The novel coronavirus was just beginning to gain a foothold in the U.S., and Americans started taking precautions like wearing face masks, social distancing and avoiding crowds with the hopes the pandemic would soon be contained.
That didn't happen.
Summer flew by, and suddenly it is September. The number of COVID-19 cases continues to grow despite best efforts to thwart the contagion. And as fall starts to settle in, people are growing weary.
What will fall and winter look like during the pandemic? What toll will shorter days and cold winter weather have on people's mental health? The coronavirus remains a source of stress and concern as the world waits for a cure or a vaccine.
According to the Mayo Clinic, seasonal affective disorder is a condition that causes depression about the same time each year. It usually begins in the fall and persists through the winter months.
Signs and symptoms of SAD may include feeling depressed most of the day, nearly every day; losing interest in activities you once enjoyed; having low energy; having problems with sleeping; experiencing changes in your appetite or weight; feeling sluggish or agitated; having difficulty concentrating; feeling hopeless, worthless or guilty; and having frequent thoughts of death or suicide.
SAD may worsen and lead to other problems if not addressed. Fortunately, there is help available that is only a phone call away.
The United Way of Wayne and Holmes Counties operates the Wayne Holmes Information Referral Exchange hotline, which helps get people connected with the service providers that can help them.
According to Carrolyn Salazar, UWWH manager of public relations, the organization stands ready to help; they work with more than 20 partner agencies in Wayne and Holmes counties.
"We had 156 calls to the WHIRE number last month," Salazar said. "We have been receiving quite a few calls related to mental-health issues. We don't provide counseling services, but we can save a caller a lot of time by getting them in touch with the person or agency that can provide the most help."
Salazar said anyone can call WHIRE for help with any number of situations like food or financial assistance, housing, jobs, transportation and physical health.
Suicide and overdose deaths are on the rise.
"Unfortunately, a startling statistic locally is that Holmes County is experiencing their largest suicide and overdose rate ever," Salazar said. "We are very hyper-aware of those issues, and we are working with all of our partner agencies to ensure that people get the help they need."
The WHIRE number, which is 330-263-6363, is staffed Monday through Friday from 8 a.m. to 5 p.m. If outside of those hours, voicemail is available.
For those in a crisis, a 24-hour intervention hotline is available at 330-264-9029.
"We have a wonderful system of service providers in Wayne and Holmes counties to help people experiencing mental-health issues," Salazar said. "If you need help or you know someone that does, please call us or pass the number along to them."