Initiative promotes ways to help prevent adult falls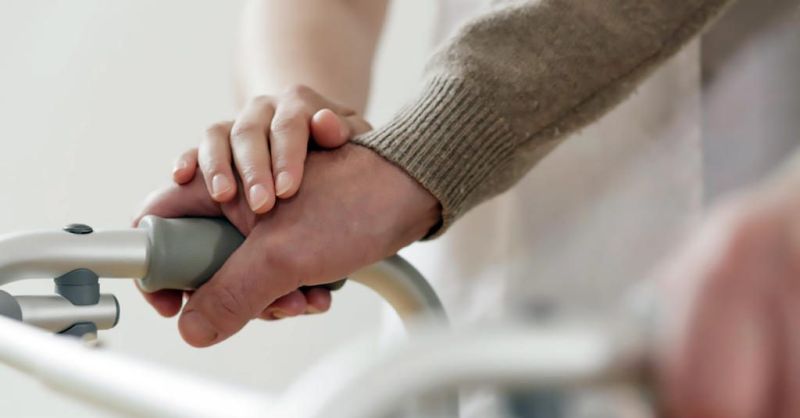 Throughout September the Ohio Department of Aging partnered with individuals, groups and organizations around the state to raise awareness of the epidemic of older adult falls and the many things older adults can do to reduce their risk.
The fifth annual 10 Million Steps to Prevent Falls campaign boasted 114 local walking events or groups. In all, 13,242 individuals walked 50,693 miles or 126.7 million steps in the name of older adult falls prevention. Locally the Holmes County General Health District and Standing Against Falls Coalition's Patriotic Falls Prevention Walk had 113 participants registering 592,661 steps.
One in three older adults will fall this year. An older Ohioan is injured in a fall every five minutes on average, and two older Ohioans are hospitalized each hour. Three older Ohioans die each day because of a fall-related injury. While older adults make up nearly 17 percent of the population, they account for more than 87 percent of fatal falls.
"Older adult falls are a community issue, which is why 10 Million Steps to Prevent Falls engages partners at all points in our communities," said Ursel J. McElroy, director of the department. "We thank all our partners for making falls prevention a priority. We far exceeded our goal and posted a record number of steps."
Regular physical activity such as walking is one of the most basic things older adults can do to reduce their risk, and 10 Million Steps to Prevent Falls encourages older adults to remain active as the weather begins to turn colder. The agency's goal is to have at least 4,000 Ohioans of all ages walk at least 1 mile to raise awareness.
Community partners volunteered to create local walking groups or events. The events were spread around the state and throughout the month with the majority taking place on National Falls Prevention Awareness Day on Sept. 23. Partners included state agencies, area agencies on aging, senior centers, local health districts, local school districts, health-care providers, long-term-care providers, Alzheimer's Association chapters, businesses and more.
Individuals also contributed by posting photos of themselves walking to social media with the hashtags #10MStepsOH and #PreventFalls.
"10 Million Steps to Prevent Falls starts the conversation. We look forward to continuing to work with our partners through our STEADY U Ohio initiative to promote other ways to put an end to older adult falls," McElroy said.
The Department of Aging's STEADY U Ohio initiative is a comprehensive falls-prevention initiative to raise awareness of falls and work with partners to strengthen existing falls-prevention activities while exploring new and innovative approaches to prevention. Among other strategies, STEADY U Ohio recommends older adults evaluate the three H's: home, health and habits.
Home: Remove or secure throw rugs; improve lighting, especially near stairs; install grab bars in the bathroom; and rearrange the home to make frequently used items easier to reach.
Health: Ask your doctor about a falls risk assessment and talk about medicines you take and whether they increase your risk for falls; have your hearing and vision checked annually.
Habits: Stay active to build muscle strength and improve balance, resist the urge to limit activity due to a fear of falling, slow down and think through tasks, stay hydrated and eat a well-balanced diet that includes calcium-rich foods, and enroll in a community-based falls-prevention program such as "A Matter of Balance."
Visit www.steadyu.ohio.gov for more tips and resources. Contact your area agency on aging for information about "A Matter of Balance" and other local, proven falls-prevention programs.
Call 1-866-243-5678 to be connected to the agency serving your community.