Learning about aquatic therapy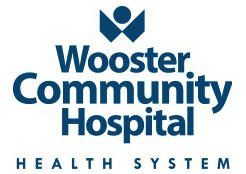 In this Q-and-A from Wooster Community Hospital, learn about aquatic therapy.
Q. What are the benefits of exercising in the water?
A: Aquatic therapy can improve muscle strength, endurance, body awareness and trunk stability by reducing the gravitational forces we live with every day.
Q: How is aquatic therapy different than land-based physical therapy?
A: With physical therapy there are many times a patient is unable to tolerate his/her own body weight well and would benefit from the hydrostatic pressure of the water to facilitate circulation, pain relief and reduce swelling. The density of the water increases energy expenditure, resulting in a better workout in less time. The water also can help improve balance without risking injury or a fall.
The pool at HealthPoint is set at 90 F. This allows patients to be comfortable in the water while also not getting over-heated during their workouts. The therapist may enter the water for patients who are unsafe otherwise or for the pediatric population struggling with developmental goals. The handrails around the pool also help bridge the gap for those with less experience in water, fear of water or with balance deficits.
The buoyancy of the water helps reorient a patient to neutral spine to facilitate improved posture. The same habits and compensations seen on land are often not noted in the water to the same extent and therefore encourage one into improved morale and confidence to exercise and move.
Q. How do I get aquatic therapy?
A: With a doctor's order, patients can come to therapy and even join as a health and wellness member for an independent pool program during open-swim times once formal PT concludes.
For more information about aquatic therapy at HealthPoint, visit www.woosterhospital.org or call 330-202-3300.