Lots of local options for COVID-19 vaccinations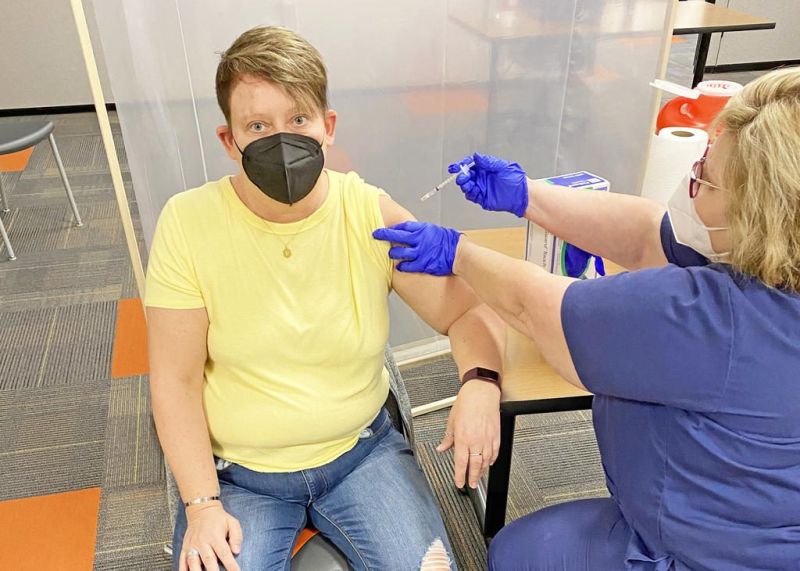 The Wayne County Health Department is asking those now eligible for the COVID-19 vaccine to register directly with Discount Drug Mart, Marc's, Walmart and Rite Aid pharmacies or use the new state website at https://gettheshot.coronavirus.ohio.gov/.
"We are encouraged to see an increase in vaccines coming from the state. But we want to make sure we are taking care of those folks 65 and up and other folks who are eligible who have been patient," Wayne County health commissioner Nick Cascarelli said. "We also don't want to see those who are eligible wait, so we are encouraging them to get vaccinated with other vaccine providers if they have appointments available now."
According to Cascarelli, the registry shared between the Wayne County Health Department, Wooster Community Hospital and Aultman Orrville Hospital still has a backlog of eligible residents that might take a few more weeks to get through.
Those now eligible include newly added categories that went into effect March 4 and include those 50 and over and adults with type 2 diabetes or end-stage renal disease.
Ohio is currently in phases 1B, 1C, 1D, 2A and 2B of its COVID-19 vaccination program. Detailed descriptions of all the categories can be found at www.coronavirus.ohio.gov.
According to the Wayne County Ohio Joint Information Center website, Aultman Orrville Hospital, the Wayne County Health Department and Wooster Community Hospital are going to online scheduling of vaccine appointments the week of March 15. The site for registration is https://gettheshot.coronavirus.ohio.gov/.
"The registry that was shared between the hospitals and the health department that was located on the Wayne County Health Department website has been shut down in favor of online scheduling," the website says. "Since there are now more vaccine providers in Wayne County, scheduling appointments off the registry had become inefficient because many people that signed up on the registry were able to get their vaccines at the other locations when they were contacted for appointment. Those who signed up on the registry and have not received a vaccine yet will be contacted by the health department for an appointment in the next two weeks."
There are now several ways people can register for the vaccine in Wayne County.
They can go to https://gettheshot.coronavirus.ohio.gov/, or if they don't have access to the internet, they can use computers at the public library. The health department also encourages those seeking vaccines to ask a family member or friend to assist them with the online registration process.
Those without internet access can call the United Way of Holmes and Wayne County WHIRE line at 330-263-6363 and leave a message. An operator will return their call within 24-48 hours to assist in the registration process.
Visit the websites of local pharmacies to make an appointment: Discount Drug Mart, Marc's, Rite Aid and Walmart.