Millersburg blood drive is Sept. 10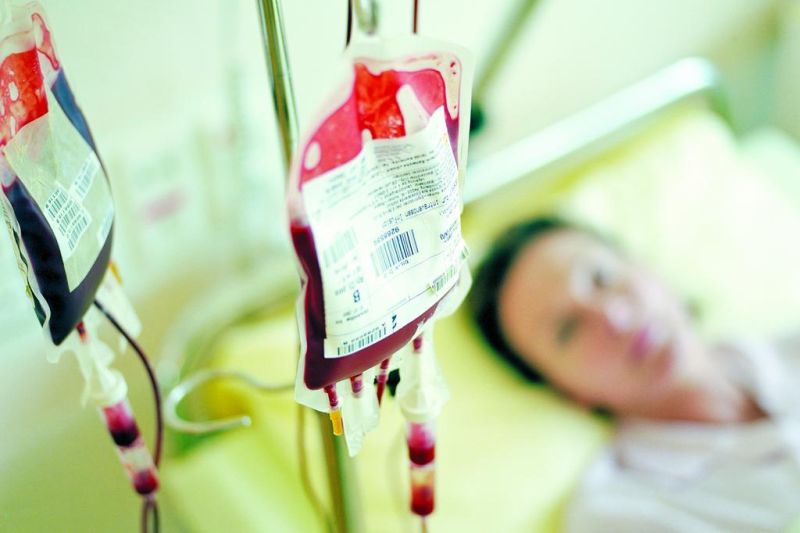 There is currently a critical need for blood donations, and Stacey Carter, donor account representative for the American Red Cross Northern Ohio Region, has set up a blood drive for Sept. 10 from 1-7 p.m. at American Legion Post 192 in Millersburg.
"We have an emergency blood shortage right now," Carter said. "We have a three-day supply in general and just a two-day supply of type O blood, which is critical for emergency-room care. So yes, there is definitely a shortage, and it's an emergency situation. We want to encourage people to make an appointment and give blood."
Carter said a good supply level, at which medical-care professionals can breathe a little easier, is a five-day supply of blood.
Carter said she had the idea for a community blood drive and contacted the American Legion Post 192 about hosting. "They were very happy to help out with that and are really doing all they can for us," she said. "And they had Sept. 10 available, so we thought we would tie that to the Sept. 11 date and suggest people might want to give blood in honor of those who lost their lives that day."
Carter said it is not unusual to face blood shortages at this time of year. "During the late summer especially, with family schedules and vacations, it's pretty common to run short. People who normally donate blood don't have the time or they just forget. Once we get past Labor Day and kids are back in school, that's when we see donations pick up again," she said.
Appointments for blood donations are strongly encouraged. "It reduces wait times and makes things easier for the donor," Carter said.
There are three ways to make an appointment: online at www.redcrossblood.org, by calling 1-800-REDCROSS or by using the Red Cross app, available for download for most mobile devices.
"The app has several advantages," Carter said. "You can make appointments there and keep track of your donations. You can also track your blood after you donate and get to see exactly where it went to help others."
Carter said blood donated locally is sent to Cleveland for processing and testing, then may be sent anywhere it is needed. The organization works closely with Cleveland Clinic and Akron Children's Hospital especially.
To prepare to give blood, Carter has some suggestions. "Eat a full meal beforehand. You shouldn't give blood on an empty stomach. It's also important to be well hydrated, so drink plenty of water. If you can eat foods rich in iron in the days leading up to your appointment, that's also a good idea," she said.
Carter said the process of giving blood takes about an hour overall with eight to 10 minutes for actual donation.
For first-time donors, Carter was quick to reassure any fears people may have. "Most people feel just fine after donating blood," she said. "If you should feel dizzy or anything like that, we're prepared to make you comfortable. We don't let anyone leave unless they feel perfectly well."
Though donors are strongly urged to make an appointment for the Sept. 10 blood drive, Carter said walk-in donors will be accepted. "They just may have a longer wait time."
The American Legion Post 192 is at 264 W. Jackson St. in Millersburg.