NAMI to host Expressions of Hope art auction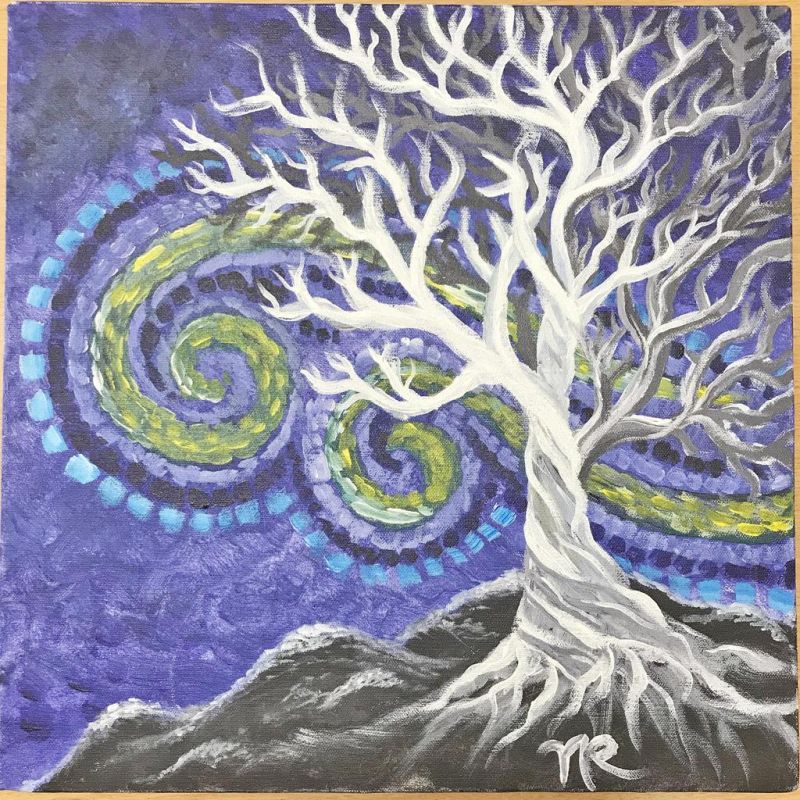 The National Alliance on Mental Illness in Wooster will hold the Expressions of Hope art auction on Tuesday, Nov. 13 from 5-8 p.m. Those in attendance can view and bid on art created by those who are in the process of recovering from a mental-health condition.
This original art encompasses a wide variety of media and formats and expresses excerpts and glimpses into the personal stories of the artists.
"We will have pieces from over 40 people who are current or prior participants in our program," Jen Grim of NAMI said. "These are people who are expressing their journey in recovering from mental-health conditions. Some are just starting their recovery journey; others have been in recovery for several years. The outcome is amazing. We can see a piece of their journey through the art they create."
There also will be several items from professional artists who are supporters of NAMI's MOCA House recovery program.
All funds raised from the auction will go directly toward supporting MOCA House. MOCA stands for motivating, optimistic, caring and accepting. The MOCA House recovery program provides a safe haven for those recovering from a mental-health condition.
Most of the auction art was created in MOCA House classes or workshops including water color, acrylic painting, sewing and writing.
Grim said, "Our programs are free of charge to anyone with a mental-health condition or their family members."
Judy Geiser, artist, writer and Orrville native, was diagnosed with schizoaffective disorder bipolar type 19 years ago. She described being in shock the first year. "It was overwhelming," she said.
Geiser began seeing a psychiatrist and was in and out of the hospital twice. Referred to NAMI by her counselor, Geiser started going to MOCA House four years ago.
"I started with the writing for wellness group," Geiser said. "It's a dream of mine to write a book called 'A Journey Through the Mind of Schizophrenia.'"
When the stress of a death in the family caused her work schedule to shift so that she had some daytime hours free, Geiser began attending other artistic classes through the MOCA House recovery program.
"Having a mental illness has been traumatic to me," Geiser said. "I experienced a lot of losses."
Geiser listed the loss of common experiences. "I lost at love, at motherhood, at finances," she said. "I lost my dream of going to college. I almost lost my job."
Geiser said mental illness can destroy one's self-confidence and ability to navigate things most people do on a daily basis.
At this stage of her journey, Geiser is now on the NAMI board. "It's so important to build connections and relationships to lift you up through your recovery. This is a great place to start to do that."
Describing her life, Geiser used the same metaphor she listed to explain what she loves about art and writing. "It's the process," she said, "the evolution of taking a blank canvas and letting your creativity go. Creating art allows you to forget things going on in your life at that moment."
In creating the canvas of her life, Geiser said, "I realized that with skill and determination I can artfully put the pieces of my life back together. Sometimes our lives have to be completely shaken up, changed and rearranged to relocate us to the place we were meant to be."
The silent auction portion of the event also includes donated themed baskets and will run from 5-6:30 p.m. A live art auction will begin at 6 p.m. Many of the artists will be present.
Find NAMI online at www.namiwayneholmes.org and on Facebook.
"Like and follow our Facebook page to get a glimpse of the variety of items we will have at the auction," Grim said.
"You're going to find one-of-a-kind pieces at the auction," Geiser said. "And you'll have a fabulous time."
RSVPs are appreciated but not required. To RSVP or for more information, call 330-264-1590 or email info@namiwayneholmes.org. Light appetizers will be available for donation. Greeting cards showcasing NAMI artists' work will be available for a flat-price purchase.
NAMI is located at 2525 Back Orrville Road in Wooster.