Orr Safety Council meets on bed bug prevention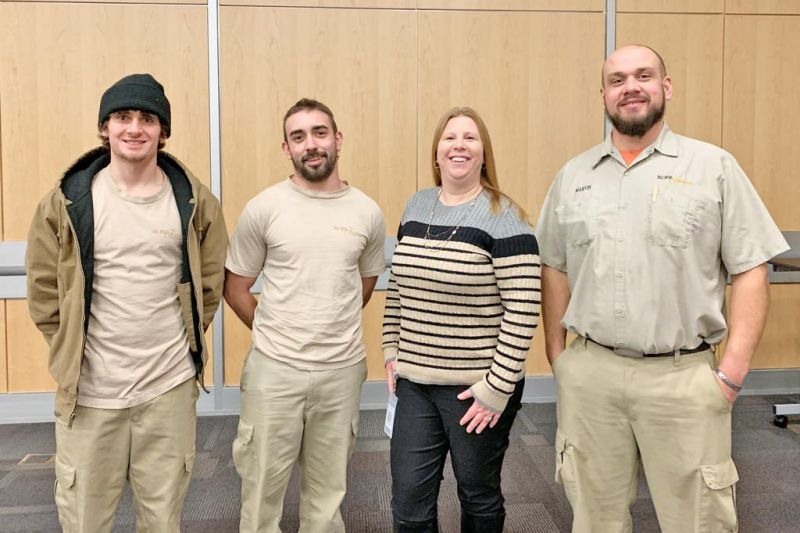 The Orrville Area Safety Council met on Jan. 8 at the University of Akron Wayne College.
Courtney Myers, district programs coordinator at Stark Health Department, educated the council on bed bugs, covering the facts, myths, and protection habits at home and in the workplace, as well as treatment procedures following infestation.
During Bed Bug Awareness Week this past summer, Terminix and ServiceMaster released the 2019 Top 50 Bed Bug Infested Cities in the U.S. Cleveland fell to number seven after two years at number one, but Ohio dominated the list with six cities listed in the top 50.
"Ohio is a high-traffic state," Myers said. "Not only do we have frequent visitors passing through on their journey, but the residents in rural areas travel frequently to urban areas for day trips."
It is important to know how to protect yourself, your family and your home from being a site of a bed-bug infestation. If safe practices are followed at home, it stops the transfer that can happen at any workplace.
"Bed bugs cannot fly or jump; they are crawling hitchhikers," Myers said. "They can move from the clothes and shoes to the floor and into your personal belongings to find a new home."
There a few easy steps anyone can take to avoid bringing bed bugs into the home. Keep personal belongings that you take with you during the day out of your bedroom and away from furniture. For example, hang book bags, computer bags and purses in the garage or on the wall away from living quarters and keep shoes in the same area as your bags.
When returning from vacation, keep all items out in the garage or in a large storage tote with slick sides until you are ready to wash and wash all items in hot water.
Finally, wash bedding consistently in hot water and check for unusual small staining spots or fecal trails along the seam of your mattress.
Taking these precautions is just a start to protecting your home from a bed-bug infestation. If you suspect you have bedbugs, contact your local health department to have your home inspected by a licensed professional.
The Feb. 12 Safety Council topic will be a First Aid Workshop focusing on common workplace injuries. Hands-on practice opportunities will be available.
The Orrville Area Safety Council is a partnership between Ohio Bureau of Workers' Compensation and the Orrville Area Chamber of Commerce. You do not need to be enrolled in Safety Council to attend meetings.
If a topic is of interest, visit www.orrvillesafety.com to register or email safety@orrvillechamber.com.