'Own the Bone' tools reduce risks of fractures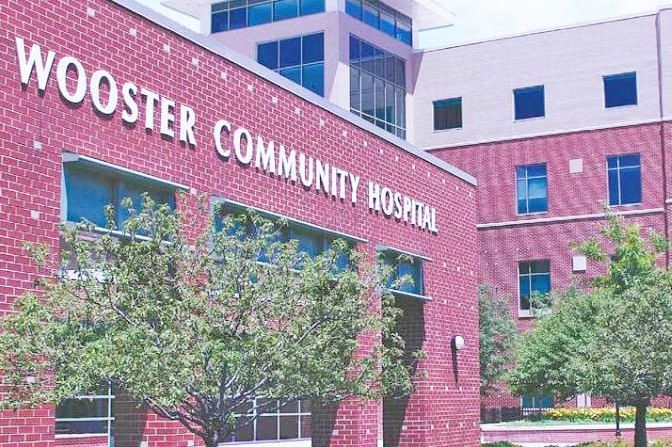 Wooster Community Hospital Health System recently announced it has implemented The American Orthopaedic Association's "Own the Bone" program.
"Own the Bone" is an evidence-based quality improvement program intended to prevent future fractures in patients with current fragility fractures (broken bones that result from a fall from standing height or less). The program aims to better identify, evaluate and treat patients that suffer from an osteoporosis — or low bone density-related fracture — and to reduce the risk of secondary fragility fractures.
According to the National Osteoporosis Foundation, up to 50% of all women and 25% of men over the age of 50 will sustain a fragility fracture. Studies show patients who have had a fragility fracture are two to four times more likely to experience another fracture than those who have never had a fracture. Yet 80% of Medicare patients do not receive recommended osteoporosis care following a fragility fracture.
By joining the "Own the Bone" program, WCH is now one of over 270 healthcare institutions nationwide bringing attention to the severe health implications of fragility fractures to ensure patients receive effective, comprehensive care. Through the "Own the Bone" program and its national web-based quality improvement registry, WCH has received tools to establish a fracture liaison service and to document, track and benchmark the care of patients who experienced fragility fractures.
Through an FLS program, a care coordinator such as a nurse or physician's assistant ensures fragility fracture patients are identified, evaluated and treated. By simply entering information in the web-based registry, improvements in patient care can be documented, tracked and quantified.
"Own the Bone" uses current evidence-based guidelines established in the NOF Clinician's Guide to the Prevention and Treatment of Osteoporosis and highlighted in the 2004 Surgeon General's Report on Bone Health and Osteoporosis.
WCH also has incorporated "Own the Bone's" 10 prevention measures to improve patient care: calcium supplementation, vitamin D supplementation, physical-activity counseling, fall-prevention education, smoking-cessation counseling, education on limiting excessive alcohol intake, bone mineral density testing and DXA scans, pharmcotherapy for osteoporosis when appropriate, physician referral to endocrinology when appropriate, and providing education materials to the patient.
"WCH has an extraordinary orthopaedic program, and now through the 'Own the Bone' program, we will be making an impact on preventing secondary fractures," said Candy Mori, PhD, RN, APRN, director of advanced practice nurses and education at WCH. "We are absolutely thrilled to have Drs. Joseph Borruso and Toni King collaborating to address this emerging epidemic of osteoporosis-related fragility fractures by reducing the incidence of future fractures and focusing on osteoporosis treatment."