Pomerene Fall Trail Run a great way to support hospital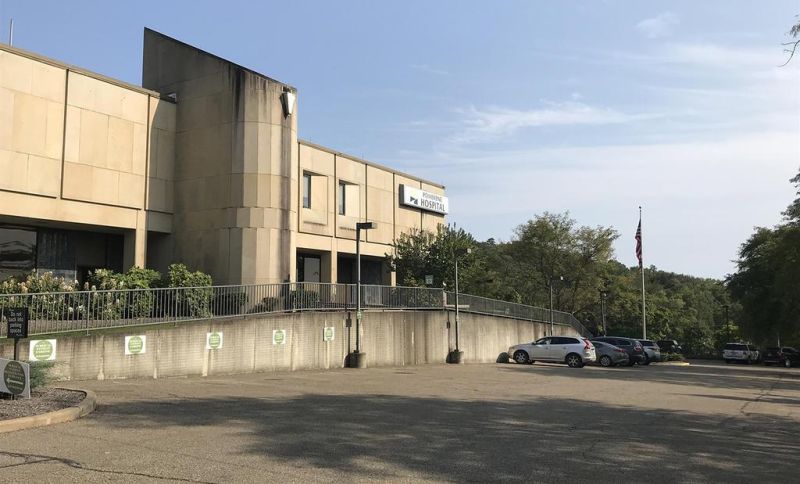 Run for your health, run to support something worthwhile or, better yet, run for both.
The 22nd annual Pomerene Health Foundation Fall Trail Run will take place Saturday, Oct. 10, offering runners and even walkers a bevy of options as participants enjoy the beautiful scenery offered by the Holmes County Trail.
The entry fee for the 5k Trail Run is $35, the 10k Trail Run entry fee is $40 and the Half Marathon Trail Run has a $55 registration fee. The race will take place at Hipp Station along the Holmes County Rails-to-Trails, 62 N. Grant St., Millersburg. To register, visit verticalrunnerrm.com and scroll down and click on the Pomerene Foundation link.
The event includes electronic chip timing, an event T-shirt, a post-race recovery bag and a chance at race awards. The races will take place beginning at 8 a.m.
According to Ayla Uhl, Pomerene health and wellness manager at Kinetics who chairs the event, the purpose of the race is to create funds that will go directly into the general fund of the Pomerene Health Foundation.
These funds are used to purchase needed equipment and technology and provide necessary upgrades that will in turn provide the best possible care for visiting patients.
"The Pomerene Health Foundation benefits the hospital on a number of levels," Uhl said. "This is one of a number of fundraisers we do throughout the course of the year. The foundation was created to help with improvements, whether they are physical improvements, updating technology or any number of areas that will benefit the hospital and in turn benefit the people who come into our care. At the end of the day, patient care is our number-one goal to our community."
Uhl said technology has become particularly important as the landscape seems to change almost on a daily basis when it comes to technological advancements in the health field.
With so many machines in use at the hospital and so many of them relying on the very best technology to operate, Uhl said funds are always needed to stay on top of changes and advancements.
"It's very easy to fall behind because of how quickly things can change in the health world," Uhl said.
Uhl said the hospital board creates a wish list of items that need attention and upgrading, and these funds help pave the way for improvements. She also said unforeseen emergencies crop up, and the health foundation is able to provide funding to alleviate those types of issues.
Due to COVID-19 issues, the following precautions have been put in place for the event:
The race will be online registration only with no race-day registration accepted. There will be a noncontact packet pick-up Monday through Friday at Kinetics the week prior to the race.
All races will be staggered start times with pods of 10 runners released every one to three minutes. There also is a separate start-finish line for timing locations to aid in social distancing, and runners will not cross the same line they started on to help with distancing.
All runners will be asked to approach the start line with a facial covering, which can be removed once the race begins. Recovery bags will be handed out post-race with noncontact pick-up.
There also will be minimal volunteers located along the trail at turn-around stations, and hydration stations have been eliminated, outside of the half-marathon, which will have a station at the halfway point featuring 8-ounce, preopened water bottles.
All awards will be mailed to each race and age-group winner, or they also can be picked up at Kinetics for local runners. All results will be posted live at verticalrunnerrm.com so runners will not have to stay around after their race is complete.