September is National Suicide Prevention Awareness Month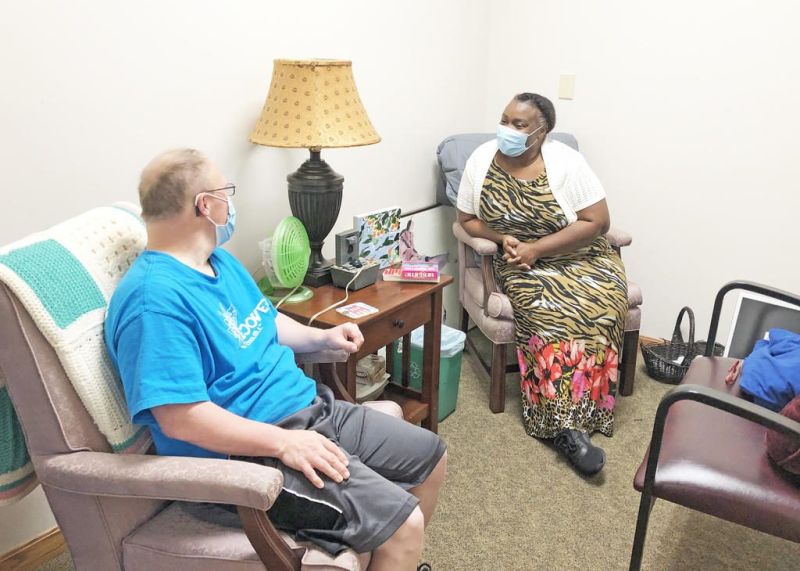 September is National Suicide Prevention Awareness Month — a time to share resources and stories in an effort to shed light on this highly taboo and stigmatized topic and to celebrate those in recovery.
All month mental-health advocates, prevention organizations, survivors, allies and community members unite to promote suicide-prevention awareness.
National Suicide Prevention Week is the Monday through Sunday surrounding World Suicide Prevention Day. It's a time to share resources and stories, as well as promote suicide-prevention awareness.
World Suicide Prevention Day was Sept. 10. It's a time to remember those affected by suicide, to raise awareness and to focus efforts on directing treatment to those who need it most.
According to the National Suicide Prevention Lifeline, research shows people who are having thoughts of suicide feel relief when someone asks after them in a caring way. Findings suggest acknowledging and talking about suicide may reduce, rather than increase, suicidal ideation.
The Mental Health and Recovery Board of Wayne and Holmes Counties uses this month to reach out to those affected by suicide, raise awareness and connect individuals who have suicidal thoughts to treatment services.
It also is a month to show appreciation and honor those first responders who respond to mental-health and substance-abuse calls.
"It is important to ensure that individuals, friends and families have access to the resources they need to discuss suicide prevention," said Judy Wortham Wood, executive director of the Mental Health and Recovery Board.
More than ever, as society faces the mental-health effects of COVID-19, it is important to acknowledge the increased stress many are feeling.
Treatment is available, and locally funded partner agencies are here to provide free or low-cost confidential help, according to Wood.
"It is critical that people experiencing mental-health and substance-abuse disorders receive the support they need. The reality is that behavioral health is essential to health, prevention works, treatment is effective and people recover," Wood said.
The MHRB's mission is to provide leadership, support and funding to community partners and agencies in the delivery of behavioral-health services and addiction prevention, treatment and recovery services, according to the board's website.
Anazao Community Partners, Catholic Charities, NAMI Wayne/Holmes, OneEighty and The Counseling Center are all local agencies that are available to anyone dealing with issues surrounding suicide or other mental-health challenges including substance abuse.
Anazao Community Partners provides treatment for substance abuse and mental-health conditions with a focus on education and prevention. Anazao employs a variety of individual counseling and support groups for children, adults and families. Clients or prospective clients can call, and for individuals in crisis, services can be provided very quickly.
Catholic Charities serves children primarily but also helps families with home-based counseling and addiction services.
The Counseling Center of Wayne and Holmes Counties provides comprehensive mental-health services including a 24-hour crisis line and psychiatric services. The center also is able to help with housing options specifically for people with mental-health issues.
NAMI Wayne and Holmes Counties (the local affiliate of the National Association on Mental Illness) provides suicide postvention and mental-health services including the PALS support group (People Affected by a Loved one's Suicide). Their Local Outreach to Suicide Survivors program provides support for families in crisis immediately following a suicide event.
Operated by NAMI, the MOCA House Program is a consumer-operated recovery center providing daily activities and groups that assist people with a mental illness with their personal recovery journey. NAMI also offers free education classes for families that have a loved one with a mental-health disorder.
OneEighty, formerly STEPS, specializes in services for victims of domestic violence and sexual assault. It also provides addiction-treatment services, mental-health treatment and housing assistance for those at risk of homelessness. OneEighty also provides regular prevention and community education programs.
During the pandemic most of the agencies have provided telehealth consultations and in-person appointments.
Several immediate sources for urgent suicide prevention include texting "4HOPE" to 741741 for a national hotline, The Counseling Center's local crisis line at 330-264-9029 or the National Suicide Hotline at 1-800-273-TALK. For an acute situation, dial 911.