Wayne County Care Center keeps evolving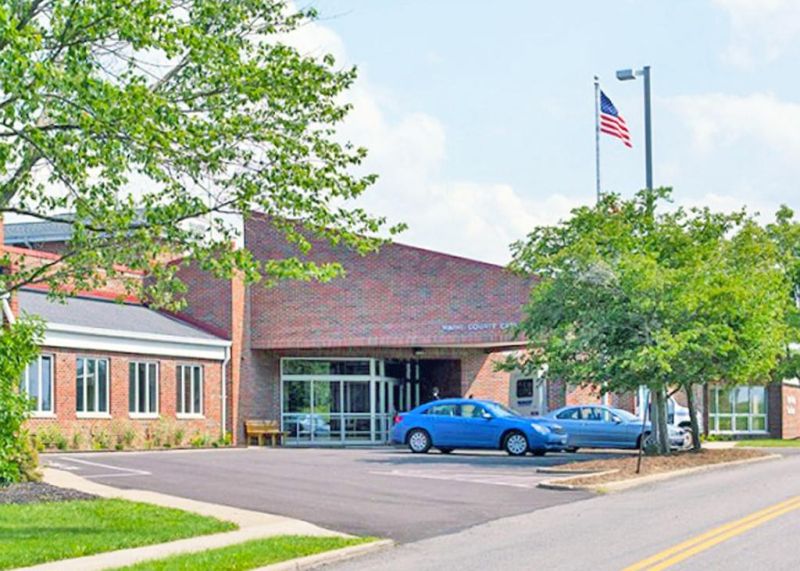 Things change.
That statement is especially true for the Wayne County Care Center.
For more than 170 years, the facility has been adapting to the community's needs and has established a reputation for service throughout its history.
Today, the center offers around-the-clock skilled nursing services provided by trained clinical professionals for short-term or long-term stays. The speech, occupational and physical therapy staff provides rehabilitative care.
"We provide comprehensive care," Director Judy Beichler said. "If you have had a knee or hip replacement, we can help with the recovery process. Or if you need a longer treatment program, we are here to help enhance the lives of those we serve during that time."
In addition, specialized programs for pain management, wound care and arthritis management are available on a daily basis.
Long-term residents at the care center receive activities. The staff takes an interest in each individual and develops activities according to their interests.
The following amenities are available to each resident:
—Recreational activities.
—Religious programs.
—Beauty and barber services.
—Personal shopping.
—In-house medical director.
—Certified dietitian.
—Dental, podiatry, vision and audiology services.
—Cable television.
—Housekeeping laundry services.
—Notary service.
Having won the Best Overall category of a local Iron Chef competition, meal times are like family gatherings at the Wayne County Care Center. The culinary team provides meals that are tailored to each resident's dietary needs.
Multiple transitions have reinvented the care center over the years since its inception in 1850 when Wayne County commissioners Clinton Wilson, John Rice and Henry Kremer purchased approximately 500 acres of farmland on South Geyers Chapel Road for $3,800 from Frederick and Catharine Stahl.
For many years it was known as the County Home and is still referred to by that legacy title by many.
"It started as a place for the aged, sick, homeless and destitute to come and live," Wayne County administrator Patrick Herron said. "However, by the 1930s it became a medical facility and a working farm and dairy operation. Residents would work on the farm harvesting crops and making dairy products; it became a self-sufficient entity."
That operational model remained viable until the 1970s.
Sensing another change of needs in the county, it became the Wayne County Care Center in 1983 when a newly constructed 50-bed certified Medicaid nursing home was opened.
In 2007 the Wayne County Care Center became a certified skilled nursing facility committed to preserving each resident's dignity and individuality while enhancing their quality of life.
To learn more about the care center, visit www.waynecountycarecenter.com or call 330-262-1786.
Dan Starcher is a public communications coordinator for the Wayne County government.