Winter hike at NJC encourages health and wellness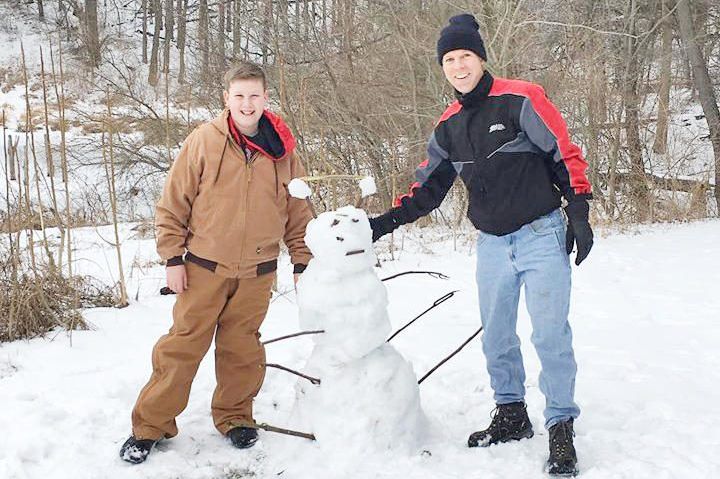 Experience the beauty of the season in Tuscarawas County at the Norma Johnson Center's annual Winter Hike on Saturday, Feb. 9 from 10 a.m. to noon. All are welcome.
This free family event, endorsed by Healthy Tusc and sponsored by United Way, encourages families to get outside and exercise despite the cold and snow that cover the center's 303 acres.
Participants are welcome to bring sleds and hit the slopes and build snowmen before or after the self-guided hike.
"There will be three marked trails for your hiking enjoyment with different levels of difficulty," said Norma Johnson Center director Marsha Freeland, who has been with the organization since 2005.
Designated signs have been newly installed on Conservation Trail while others will be installed, weather permitting, in the near future.
"This project has been a long time coming, and we are so excited to put the signs on the trail," Freeland said. "We would like to thank the Kimble Foundation, Tuscarawas County Commissioners, the Norma Johnson Center board and Tusc Parks for supporting the project of placing new trail signs on all three loops."
Freeland said projects can sometimes take four or five years because funding is needed and unfortunately hard to come by.
After the hike, warm up in the 1861 Christian Pershing Barn, commonly referred to as the big red barn, with soup made by chef Mike Smoot of Cleveland Clinic Union Hospital including a vegetarian Southwestern Tomato Roasted Pepper Soup along with Amish Dumpling Soup.
"Hot chocolate will also be available to warm your hands and your soul," Freeland said.
Trail maps and starting points are located on Conservation Drive in the parking lot of the Norma Johnson Center. There is no charge for the event, but children under the age of 16 must be accompanied by an adult.
The rules for Norma Johnson Center are do not pick plants, stay on maintained trails, take out what you take in, pets must be on a leash, clean up after pets, do not harass wildlife, no motorized vehicles or bicycles on trails, and park only in the designated parking lot.
"Dress warmly and be prepared to hike, play and discover the forest during the winter time," Freeland said.
Working with students from Buckeye Career Center, Freeland said the hope is to have the all-access trail completed by spring. "It's exciting to see some projects coming to an end after so much time and hard work," Freeland said.
Freeland said two local Eagle Scouts are interested in designing, building and installing a deck and boardwalk on one of two ponds at the center. "The dream is to get the two ponds connected," Freeland said.
Funding is still needed for the project.
To support the mission of the center, to promote the conservation of natural resources through education, community outreach and personal experience, visitors are encouraged to become members. Membership levels start at $10 for students.
The sky is the limit when it comes to tax-deductible gifts to help facilitate conservation efforts on the 63 acres in the Brandywine Valley owned by Tuscarawas County Soil and Water Conservation District and the 240 acres by Tuscarawas County.
Norma Johnson Center is open daily to visitors from dawn until dusk.
Visit Norma Johnson Center online at www.normajohnsoncenter.com or call 330-339-7976 for more information or to become a member.