Wooster Community Hospital named to top-100 list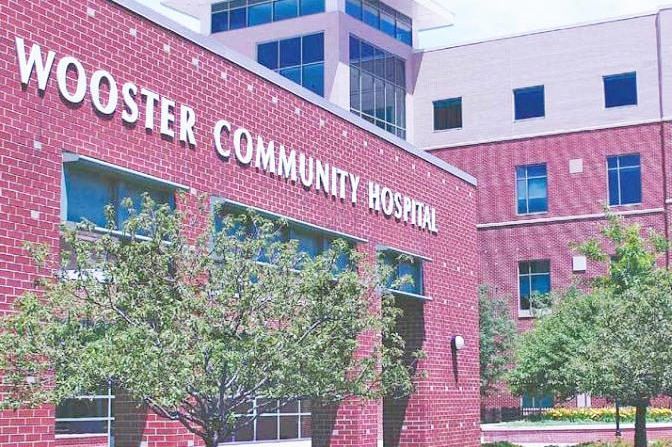 Wooster Community Hospital has been named to the list of 100 Top Hospitals by Fortune/IBM Watson Health. This is the sixth time Wooster Community Hospital has been recognized with this honor as one of the top-performing hospitals in the U.S. The annual list was unveiled on Fortune.com.
IBM Watson Health has identified the top hospitals from a rigorous evaluation of 3,134 short-term, acute-care, nonfederal hospitals in the U.S. The annual list recognizes excellence in clinical outcomes, operational efficiency, patient experience and financial health. IBM Watson Health established the list to help identify best practices that may help other health-care organizations achieve consistent, balanced and sustainable high performance.
"When I heard this news, my first comment was 'Wow, we did it again,'" said Bill Sheron, Wooster Community Hospital CEO/president. "We believe this is the most objective, balanced and prestigious quality award any hospital can win. It considers not only how strong your performance is in comparison to other U.S. hospitals, but it also demands that you continue to perform better over time. Not only did our scores improve over our high levels from previous years, but our aggregate score was at the 99.9th percentile."
Sheron said this award is a testament of the hospital's quality. "You simply can't do any better — our results are second to none. The fact that we have now won this award a total of six times including the last three years in a row is a clear and resounding testament to the work done by our outstanding staff and our continuing commitment to improving patient care. Many hospitals would be honored to win this award once. I hope the public appreciates just how difficult and special this is."
This recognition demonstrates Wooster Community Hospital's ongoing commitment to prioritize patient-centered care, particularly during this very disruptive and challenging time. According to IBM Watson Health, as compared to similar hospitals, the hospitals included on the Fortune/IBM Watson Health 100 Top Hospitals list had better results on key clinical and operational performance indicators. These include survival rates, patient complications, health care-associated infections, 30-day mortality and 30-day hospital-wide readmission rates, length of stay and more.
"Hospitals, health systems and the dedicated clinicians and staff who work at these organizations have emerged as true heroes of the COVID-19 pandemic, and we are grateful to be able to recognize these extraordinary leaders at this time," said Kyu Rhee, M.D., M.P.P., vice president and chief health officer at IBM Watson Health. "From small community hospitals to major teaching hospitals, organizations on this list demonstrate a relentless commitment to high value, patient-centered care and innovation. It is clear that the COVID-19 crisis will be a catalyst for reinvention, and we believe these top-performing hospitals are positioned to emerge stronger and smarter out of this crisis."
For more information visit www.100tophospitals.com/.