Wooster Community Hospital once again recognized in 100 Top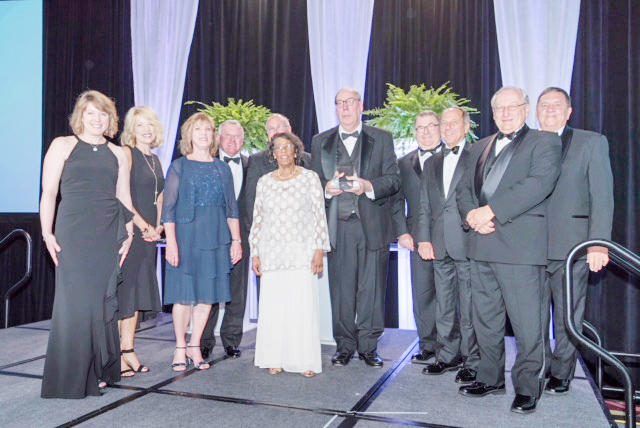 Three members of the Wooster Community Hospital senior management team and seven board of governors attended the 100 Top Hospitals summit in Palm Beach, Florida. This event and conference by IBM Watson Health recognized the top-performing 100 Top Hospitals in the U.S. based on overall organizational performance. WCH has won this prestigious national award four times.
The award ceremony followed a conference agenda focusing on the leadership challenge of maintaining balanced performance while moving an organization toward value-based patient care.
Highlights from the summit included keynote speaker, Capt. Scott Kelly, whom discussed his time spent in space and how his life relied on NASA's learning systems. Several other presenters spoke on transforming the U.S. health-care system, data analytics and artificial intelligence, and reducing diagnostic errors.
"This was an excellent educational conference, and getting the opportunity to go on stage to receive this award is a special feeling. We are proud to be included among the best performing hospitals in the U.S.," said Bill Sheron, WCH president/CEO.
The 100 Top Hospitals studies offer a balanced scorecard demonstrating performance on clinical, financial and patient perception measures including five-year trend data for performance compared to other hospitals. Winners of the award prove that top hospitals achieve excellent outcomes.
The winning hospitals were announced in the March 5 edition of "Modern Healthcare" magazine.
For more information visit www.100tophospitals.com.