Ag-Pro Expo Jan. 27 at Harvest Ridge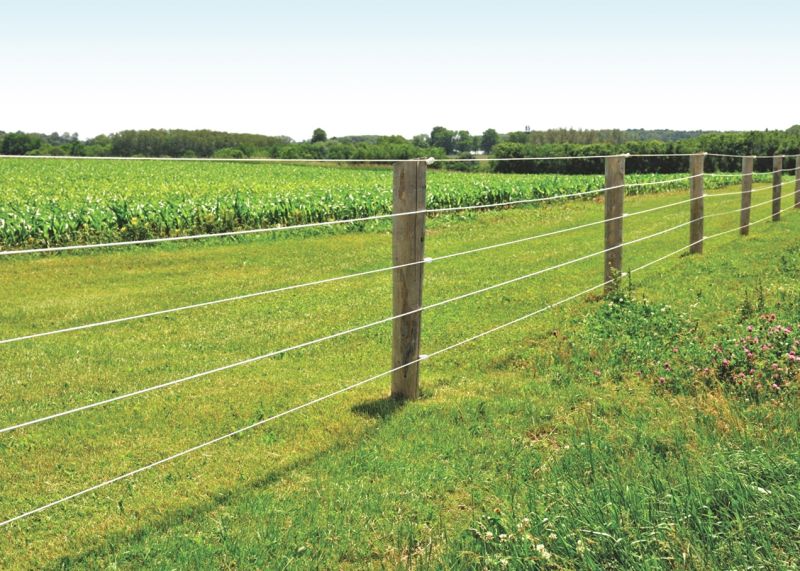 The Ag-Pro Expo — formerly John Deere Days — will take place Thursday, Jan. 27 at Harvest Ridge Expo Center in Millersburg.
Although the location is new this year, the format will be the same as previous events with breakfast starting at 8 a.m. and sessions beginning at 9 a.m. The vendor area will open at 9 a.m. and continue until 4 p.m. The new venue has more room with classes closer together and better parking, according to Jenna Watson of Ag-Pro.
"We enjoy hosting the Ag-Pro Expo each year and are excited to bring it to a new location for 2022," Watson said. "This year we will have over 35 vendors in the trade show, as well as 18 sessions and certification courses, which are a large draw for the producers.
"Between the sessions and the trade show, it's our unique way of providing our customers an opportunity to see our Ag-Pro products and talk to our team, complete certifications and visit with other agribusinesses they work with or want to learn more about."
As in years past, attendees will have plenty of time to talk to vendors representing many area businesses connected with agriculture. In addition, employers will be able to complete their annual Bureau of Workers' Compensation requirement to save money with the group rating program.
"Farm Bureau is excited for the opportunity to partner with Ag-Pro to offer this enriching event to the agricultural community," said Lindsay (Shoup) Tournoux, Farm Bureau organizational director for Ashland, Medina, Summit and Wayne counties. "Not only will it feature John Deere and Ag-Pro, but it will also offer a cross section of 18 educational sessions covering safety, agronomics and risk-management options. Many of these sessions fulfill the requirements of the Farm Bureau group rating program for BWC — a program which saves our members hundreds of thousands of dollars each year."
The annual event is in its 34th year. Every year hundreds of people from the agricultural community come out for a day of networking and education.
New courses this year include Call Before You Cut: A Guideline to Selling Timber with John Kehn, state service forester, who will teach the if, when and how to sell timber and avoid making huge economic mistakes. Cover Crops, presented by Karen Gotter from Holmes County SWCD, will explore the many options for cost sharing and new technologies and equipment to try this year. Beef Quality Assurance by Dr. Stephen Boyles, OSU beef extension specialist, is for cattlemen and women dedicated to producing the highest quality cattle and providing consumers with the best possible eating experience.
Other courses include Tractor and Machine Safety, Gasses on the Farm, Agritourism, Ag Crime Prevention, Making Maximum of Use of Manure Nutrients, Forage Sampling and Analysis, Dicamba Training for Roundup Ready 2 Xtend Soybeans (two sessions), Private Application Pesticide Recertification Categories 1, 2, 6, and Fertilizer Applicator Recertification. Rounding out the courses is Canning and Freezing and Making Jerky.
By attending at least two of the presentations, participants will qualify for maintaining eligibility for the Farm Bureau Workers' Compensation Group Rating Program. Bring your Farm Bureau membership card to the event and sign in at the Farm Bureau table upon arrival. You will need a form that instructors will initial after the session to have attendance verified. You must attend two or more sessions noted with "***" on the event schedule. Before you leave, turn in your completed form to the Farm Bureau table and receive your 2022 completion card.
In the event you cannot attend on Jan. 27, you can complete your safety training virtually at www.ofbf.org/agsafety/. For those who may have a conflict with the January event but would like to attend an in-person safety course, go to the Ohio Farm Bureau website at www.ofbf.org for a list of safety training offered at various locations throughout Ohio.
OFB members enjoy discounts on a variety of products and services in addition to the BWC group rating.
For more details about the Ag-Pro Expo, go to www.AgProCo.com/Expo. Harvest Ridge Expo Center is located at 8880 state Route 39 in Millersburg.