Area softball teams struggle right out of the gate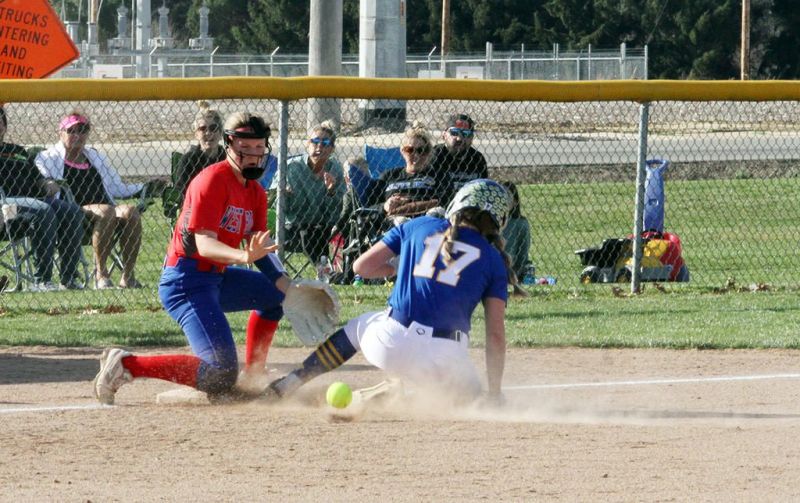 West Holmes head softball coach Steve Frank said it all when asked about the start of the 2021 spring sports season.
"After what happened last season, we are just grateful for every day we can get out here and play meaningful games and compete," Frank said.
That sentiment more than likely sums up all of the spring athlete and coach's thoughts after missing last season altogether.
Softball
Sometimes the schedule can be outright cruel. The Lady Pirates softball team can attest to that.
In its season-opener, Garaway was saddled with a date with state power Strasburg to get the year rolling, and the Tigers got rolling early with a four-spot in the first frame that paced the way for a 7-1 Strasburg win.
The game started innocently enough with the Lady Pirates getting the first two outs of the game but gave up four runs before getting out of the first inning. The Lady Pirates settled down after that first inning and played the final six innings to a 3-1 score.
Isabelle Tetreault got her first varsity start for Garaway and went the distance, allowing seven runs on nine hits. Leading the way for the offense was Meghan Petitte with a single, double and an RBI. Janell Mast, Jenna Shoup, Grace Yoder and Faith Windle rounded out the offense with a single for each.
Garaway was then saddled with another tough Inter-Valley Conference foe in Tuscarawas Central Catholic, which dealt the Lady Pirates an 8-0 loss. TCC systematically pulled away from Garaway, never putting up any huge numbers but rather just adding to its lead throughout the game.
Top hitters for Garaway were Petitte, Mast, Jordyn Keim and Yoder, each managing one hit.
Tetreault got her second start and went the distance, giving up three earned runs, striking out four and walking three batters in a solid effort.
The Lady Knights have had a rough start as well, falling in their first three games, the most recent one a heartbreaking 11-9 loss to rival Wooster. WHHS got off to a 4-0 lead, then watched in horror as the Generals rallied for a seven-run third inning to forge a 9-5 lead. The Lady Knights responded, tying the score in the sixth inning when Kenzie Woods ripped a two-run triple, but in the sixth inning, West Holmes left two runners in scoring position while Wooster plated two runs for the win.
"They got the big hit when they had a chance to score late, and we didn't," Frank said.
Kali Woods ripped three hits and scored three runs for West Holmes while Kenzie Woods had two hits including the big triple, scoring twice. Chesney Lanham also tripled in the contest.