Commissioners award bed tax grants to 16 area groups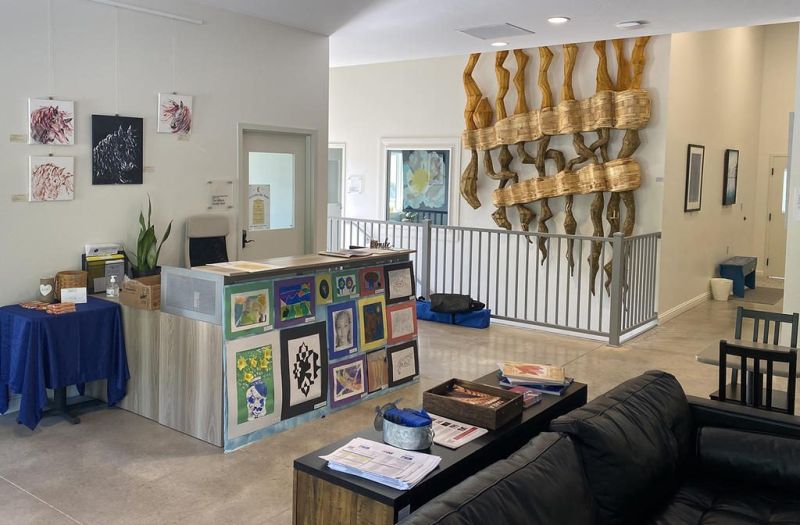 On Thursday, June 23 in the Old Jail meeting room in Millersburg, the Holmes County commissioners doled out $133,000 in bed tax grant funds to 16 organizations countywide.
The bed tax grants are funds that arise from sales tax dollars brought into the county, and after a strong year, the commissioners had nearly double the amount they issued in bed tax dollars in 2020 when sales tax numbers were down due to COVID.
"This bed tax grant funding process is a vital part of keeping the many various organizations in our county thriving," commissioner Joe Miller said. "Fortunately, we experienced a great year in sales for the county, and we were able to issue a lot of funding that should go a long way in doing just that."
With their bed tax grant issuance, the commissioners connected with entities from throughout the county, organizations that bring in a bevy of tourism that bolsters the sales numbers throughout the county.
Walnut Creek Business Association was awarded $14,000 for the Walnut Creek Community Tree Lighting ceremony, Vintage Fair and Journey to Bethlehem. Berlin Main Street Merchants were awarded $15,000 for marketing and advertising, Music on the Square, Berlin Harvest Fest & Rib Cookoff and Live Nativity Parade.
Winesburg Historical Society received $9,000 for its upkeep for public restrooms, Laurel Park, Heritage Park and Kinsley Museum. Killbuck Early American Days received $6,500 for Killbuck Early American Days and kids activities.
Harvest Ridge's board was awarded $7,500 toward marketing and advertising and the Harvest Ridge facility, and $10,00 went to Holmes County Agricultural Society for a video projection system. Classic in the Country received $8,000 for the Classic in the Country Challenge.
Holmes County Historical Society and Victorian House Museum was awarded $6,000 for its building upkeep and programs. Holmes County Antique Festival was awarded $6,500 for its annual festival, and $3,000 went to the Holmes County High Flyer's Club for its Holmes County Airport Fly-In event and advertising.
Scouters of Holmes County received $5,000 for a new trailer. Berlin Township was awarded $5,000 for public restroom renovation. Air Works Auction was given $3,000 for advertising, and Holmes Center for the Arts received $20,000 for the HCA Theater project.
In awarding the HCA with $20,000, Miller said the commissioners felt driven to do so because Holmes Center for the Arts met several qualifications.
"Holmes Center for the Arts is doing a lot more work in the community than people realize," Miller said. "They provide a lot more than just dance and perform. They offer a lot of creative ways to build our communities and help kids develop art skills."
Miller said they also are in dire need of funding after building a new complex with their sights set on adding a new theater in the future.
Commissioner Dave Hall said there is a great deal of addressing both physical and mental development for the county's young people and even some adults who take advantage of participating in productions and volunteer to serve.
"It's not like they built their building and now they are done," Miller said. "They have a lot of ongoing plans that are centered around building our community. We have a chance to help them grow that place into something special that will benefit our community in great ways."
Miller said the commissioners were able to provide funds for every entity that requested funding from the bed tax grants, all with the idea of promoting Holmes County and bringing in sales dollars through tourism or community growth.