Commissioners ready to give HDM a much-needed boost in parking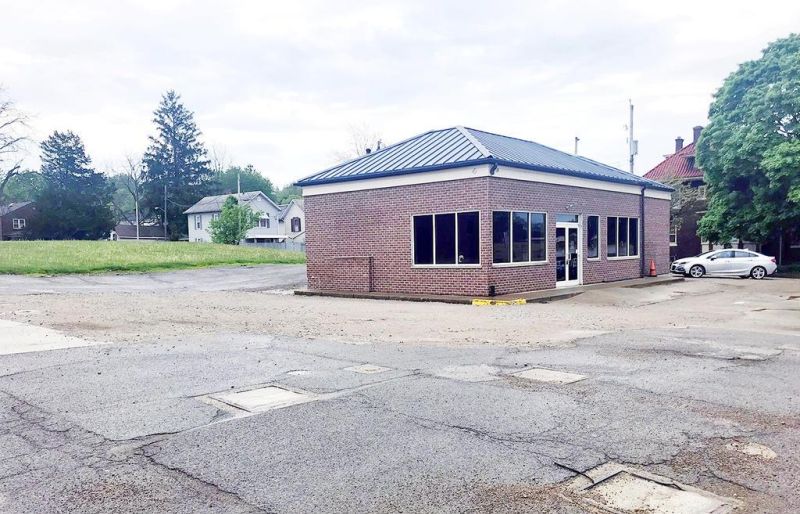 Since closing the doors on its Bell Store gas station earlier this year, the lot situated on the southeast corner of East Jackson Street and South Monroe Street in Millersburg has sat vacant, the gas pumps removed, the store barren.
On Monday, May 18 the Holmes County commissioners shared their vision for what that lot will soon become, and in their eyes it is something sorely needed in the Historic Downtown Millersburg landscape.
Commissioner Joe Miller said of the newly purchased lot, "It's eventually going to become a parking lot."
Miller said they are in current negotiations with personnel from Bell Store concerning what to do in the short-term with the building that now occupies much of the lot, which is just more than a half-acre.
Because of the COVID-19 pandemic, the project is not at the forefront of the commissioners' to-do list, which is why Commissioner Rob Ault said they are currently talking about what they can do with the building during this time. However, the end game appears to be a parking lot.
"We are considering something to do now because we have had to put a lot of projects off," Ault said. "We have to put things on hold that we were going to do, and that is one of them. We don't know what we are going to need 50 years from now, but we will always need more parking, so when the opportunity comes along, it's time to invest in the property."
With Kaufman Auction & Realty owning the lot immediately to the east of the commissioners' proposed parking lot, that area will soon take on a decidedly new appeal for the town.
Miller said the hope is to eventually create some green space and some quality parking, which should help create an even greater opportunity to bring people to HDM. He said with parking at a premium in the Historic Downtown Millersburg district, the lot should be a welcome inclusion into the landscape of Millersburg that will welcome visitors and give them more parking options.
Miller said the purchase agreement has been in place, although the commissioners have yet to sign off on it. He also said it is just a matter of time before that all takes place.
"We have to work out a couple of little details, but they have been good to work with, and they offered us a very good deal," Miller said. "They said they appreciate Holmes County, and we appreciate them. They are a great business to have in Holmes County."
The project isn't the only county project that has been put on hold. Erecting the new health department complex and the renovation of the courthouse clock tower and other types of county projects are currently in flux.
"I think we have to play things by ear right now because nobody really knows what is going to happen," Ault said of the economy and the impact the nation is experiencing economically. "It's just the unknown that none of us have been through."