Millersburg Food Run deemed a success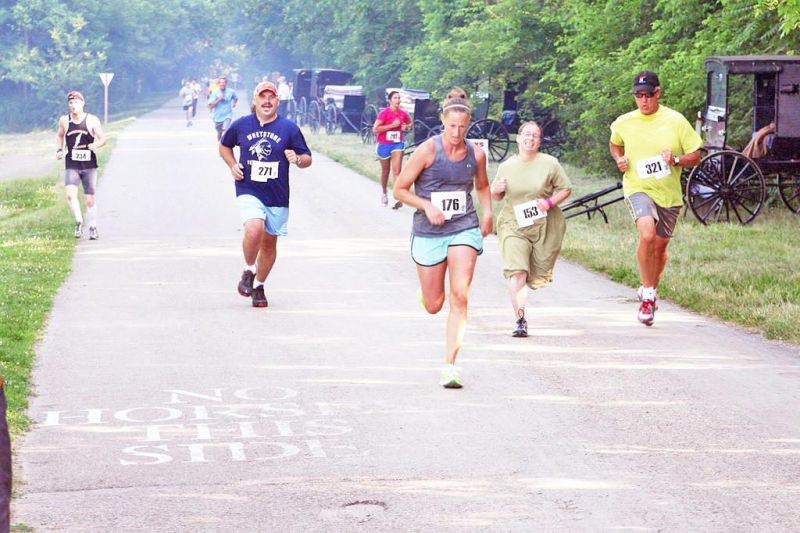 The Millersburg Food Run race committee had to make the difficult decision, due to uncertainty of limitations regarding social gatherings and concerns for public safety, to cancel the 2020 race, scheduled for Aug. 2. The Millersburg Food Run 5k/10k and 1-mile race has been hosted since 2018 by the Millersburg Seventh-day Adventist Church with proceeds from the race going to the Love Center Food Pantry, open to those Holmes County residents in need since 1986.
"Canceling the race was a hard decision," said Eva Durbin, race coordinator. "Because of the financial impact the COVID-19 pandemic has had on so many, the Love Center Food Pantry needs fundraisers like the Millersburg Food Run now more than ever."
Knowing the need for community support still exists, the race committee decided to write local businesses and prior participants letting them know that though the race has been canceled, the Love Center Food Pantry would still benefit from their donations.
"The response was greater than we expected. Over $3,000 has been raised for the Love Center," Durbin said.
While it's not as much as last year with the race, it's still a sizable sum. The Love Center can purchase food at 10 cents a pound on average, and with this year's donations, that's approximately 30,000 pounds of food.
More than 50% of the businesses that donated this year were new donors for this event. "It's heart-warming to see how businesses and individuals support local need," Durbin said.
The race committee would like to acknowledge the donations from the following businesses: Berlin Antique Mall, Boyd & Wurthmann Restaurant, Creative Edge Hair Studio, Donna's Premier Lodging, Dutchman Hospitality Group, Dyer Roche & Company, Grace Family Practice, Guggisburg Cheese Factory, Holmes Tire LLC, H & R Block, Keim Lumber Co., The Killbuck Savings Bank Co., Mast Trucking, Premier Hearing Center, Starlight Antiques and multiple prior to the race.
The Love Center Food Pantry is accepting financial donations from individuals and businesses. Donate at www.lovecenterholmescounty.org/donate. Check for updates on the Millersburg Food Run for 2021 at www.millersburgoh.adventistchurch.org/ministries/food-run-5k10k--1-mile.