Garaway's Makayla Sitzlar's visit to state track will be twice as nice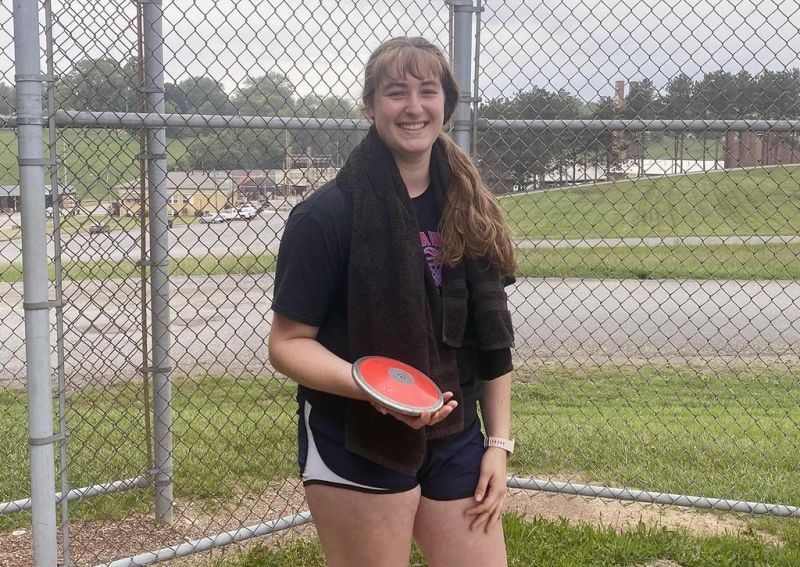 No pandemic in 2020 was going to stop Garaway High School junior Makayla Sitzlar from competing. While all sports were shut down last year, Sitzlar's mom made sure she continued to compete for something, even if it was just bragging rights against her younger brother.
"I didn't throw in any actual competition, but my mom would set up meets for me and my brother (Michael, a freshman at Garaway) with the measuring tapes and everything so I could keep throwing," Sitzlar said. "I definitely beat him every time out."
A three-sport star in volleyball, basketball and track, Sitzlar recently qualified for the Div. III state track and field meet in Westerville June 4-5 in two events. Sitzlar PR'd in the regional event in the shot, firing off a throw of 38-08.75 to place second there, then went ahead and qualified for the discus as well, taking third with a toss of 109-10.
Sitzlar's head coach Jason Wallick said her success began when she started throwing in junior high. Sitzlar finished second at the middle school state meet as a seventh-grader and then won it all the following year. She then qualified for regionals her freshman year before everyone missed last season. Sitzlar never missed a beat.
"It's her commitment," Wallick said of Sitzlar. "In junior high we didn't even know she was going to throw. Then she went out and won the All-County meet in seventh grade, and she has been impressing ever since. There was no track season last year, yet she is still working and getting better by coming up here and competing with her brother. That's the kind of commitment it takes to get to state, and that is the type of athlete Makayla is, one who is going to make that commitment and follow through on it."
Wallick said peaking at the end of the year was a major goal, and Sitzlar has done exactly that, her PR in the shot at regionals proving that.
Sitzlar said even though they had talked about making it to state this season a great deal, she was still surprised to see herself qualify in both events. As she takes on the competition at state, her goals remain high, where she hopes to work her way to a podium finish and All-Ohio status.
"That's always been the goal," said Sitzlar, who found herself leading in the shot at regionals going into the finals, knowing there was a nice cushion.
"The shot is definitely my favorite," Sitzlar said of the two events. "I feel more confident and comfortable, and it is my best event."
Sitzlar said she will go into the state meet looking to PR and do her best. If that happens and she doesn't make the podium, so be it, but it will have been a great experience to go through as a junior, knowing she has one more season awaiting.
"I'm excited to go and compete against the best," Sitzlar said. "That's what it is all about."