GloryWay to headline Amish Country Theater concert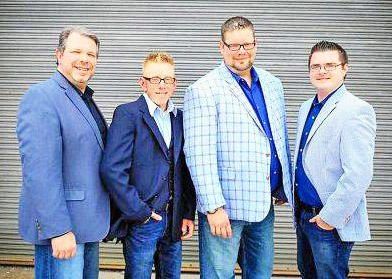 Good Music Revival Productions will present a concert on Sunday, Nov. 8 from 6:30-8:30 p.m. at the Amish Country Theater, 4365 state Route 39, Millersburg.
Headlining the show will be the Diamond Award-winning GloryWay Quartet, along with Amish Country Theater featured performer Donnie Abraham and the Renewal Trio.
There will be limited tickets sold to allow for social distancing, and they may be purchased in several ways: Call Kathi Moore at 740-360-7540 (glorywayoffice@aol.com), Donnie Abraham at 330-519-7720 (donnie9933@att.net), visit www.glorywayquartet.com and click the store tab, or go to GloryWay's Facebook page.
Reserved VIP seating (first two rows) is $19.50, reserved floor seating is $12.50 and reserved balcony seating is $7.50. Buy eight or more seats and receive a $3 discount on each ticket.