Lady Knights get a key victory over Wooster in OCC play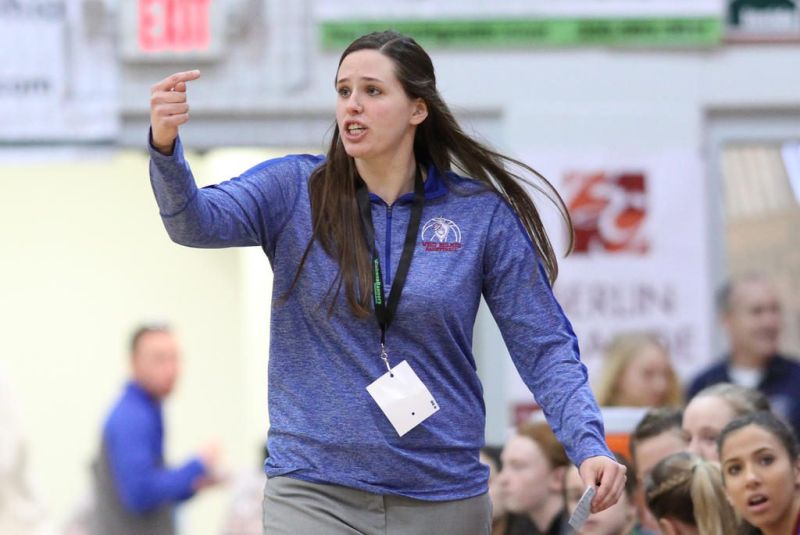 As Lindsy Snyder's West Holmes Lady Knights battled through the first-half portion of their schedule this winter, all signs pointed to the Dec. 21 showdown with Wooster at West Holmes High School as being a monumental game in terms of who would seize control of the Ohio Cardinal Conference standings.
While Wooster was the odds-on favorite at the beginning of the year, the Lady Knights came storming out of the gate at 7-1 to begin the year as they entered their game with the Generals.
You can now make that record 8-1 after West Holmes went to work in overtime and defeated Wooster 48-38.
West Holmes got out to an 11-4 advantage early on, using strong defense and enjoying a cold shooting performance from Wooster to take a seven-point edge through one quarter. That lead held up well through the half, where the Lady Knights maintained a six-point advantage at 19-13.
"We did a good job of setting the tone for the game early on," Snyder said. "I think our girls understood what was at stake, and any time we play Wooster it is going to be a battle, but our expectation coming in was that we needed to go out and take care of business. Early on we defended exactly the way we wanted to."
However, Wooster finally got the ship righted and began chipping away at West Holmes' lead in the third period. When that eight minutes had expired, the Generals found themselves with their first lead at 28-26 heading into the final quarter.
Wooster went on to forge a nice lead before West Holmes rallied back, and again it was defense-oriented.
"We were down, but we got several straight stops and converted some turnovers into points," Snyder said. "With the way we came back in the fourth quarter, we felt really good about momentum heading into overtime."
With the top spot in the OCC standings on the line, West Holmes and Wooster went back and forth in an epic battle during that final eight minutes that turned out not to be the final eight minutes when West Holmes rallied and sent the game into overtime.
Once there, the Lady Knights turned up the pressure and went to work, forging a lead and putting Wooster in a hole early. It began with utter confusion.
West Holmes won the tip in overtime, and everyone seemed confused as to which way the teams were going. Katrina Rolince drove to the correct bucket, but she was even unsure, passing the rock to Claire Reynolds, who was very sure she was going the right way.
That began an odyssey through the overtime period in which nothing went right for Wooster, and West Holmes took advantage of every opportunity.
With Wooster falling behind and needing to score badly, West Holmes instead began posting stops, and a parade to the free-throw line sent the game the way of the Lady Knights, who outscored Wooster 11-1 in that final overtime period.
It was a huge signature win for Snyder's crew, one that came courtesy of a big team effort.
"The girls continue to gain confidence on a daily basis, and they are really trusting each other as a team right now," Snyder said. "That was our best team effort of the season. We played a good team and reached our goal of not allowing more than 40 points and did it in overtime. That was just a really good game for us."
Kinsey Patterson continued to shine on offense, collecting 18 points, while Katie Sprang added 13 for the Lady Knights.