Mt. Hope show ushers in home-improvement season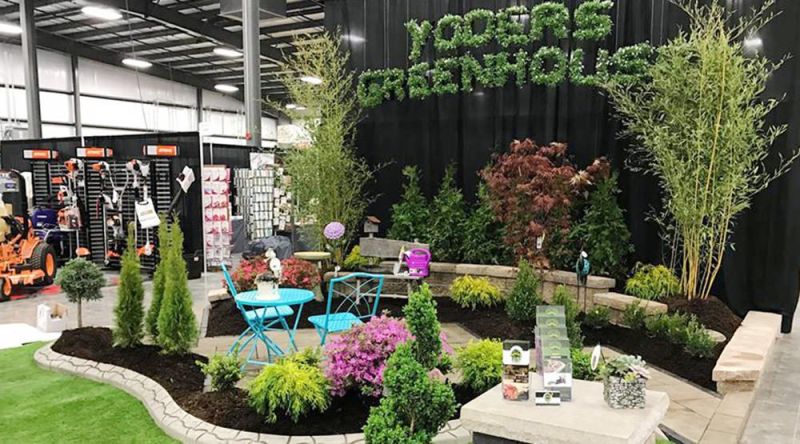 As February turns to March and spring comes knocking on the door, oftentimes people desire to take advantage of warmer weather and spruce up their home, whether it be a bathroom or garage refurbishing job, a tool shed makeover, repainting walls, adding to the landscaping or beautifying the home in some manner.
The Amish Country Spring Home & Garden Show will take place March 5-7 at the Mt. Hope Auction Event Center. Doors will open on March 5 from noon to 8 p.m., March 6 from 9 a.m. to 9 p.m. and March 7 from 9 a.m. to 5 p.m.
In between, visitors will walk into a large event center overflowing with everything concerning home and garden, many of the vendors representing those areas in ways people might not think about.
"If it has anything to do with home and garden, people can probably find it at this show," said Paul Money, Mt. Hope Event Center coordinator.
Vendors will pack the event center and present some unique booths, many of them showcasing exactly what it is they offer to someone seeking to spruce up their home or landscaping.
"The timing of the event is perfect because we are just now getting through the winter months and heading into spring, where people are starting to plan how they want to approach their home and garden improvements for the spring and summer," Money said. "This event has really become a gold star on our schedule because of the wide variety of quality vendors we see come in and provide all kinds of advice and opportunities to those looking to get into a home-improvement project, whether it is inside or outside. There is always a real buzz surrounding the event."
Money said there will be indoor remodeling businesses for kitchens, bathrooms, dining and living rooms, and dens, as well as all kinds of home décor booths for visitors to peruse. In addition there will be door and window manufacturers, painting companies, lawn and garden companies, siding, flooring, appliances, indoor and outdoor painting businesses, machinery and tool companies, and companies that focus more on providing gadgets and complimentary pieces to the home such as kitchen utensils or bathroom supplies.
"We will see a lot of companies who make a habit out of attending these types of shows to showcase specific products, like Cutco and their knives and My Pillow," Money said.
The event marks the fourth year it has taken place in Mt. Hope. The years prior to that, it took place in the former Buckeye Event Center in Dalton. The promoter of the event is JW Promotions. Daily admission to the event is $10 per person with children 12 and under free.
The Mt. Hope Event Center is located at 8076 state Route 241 in Mt. Hope.