Pomerene Auxiliary Christmas Tree Festival Dec. 3-4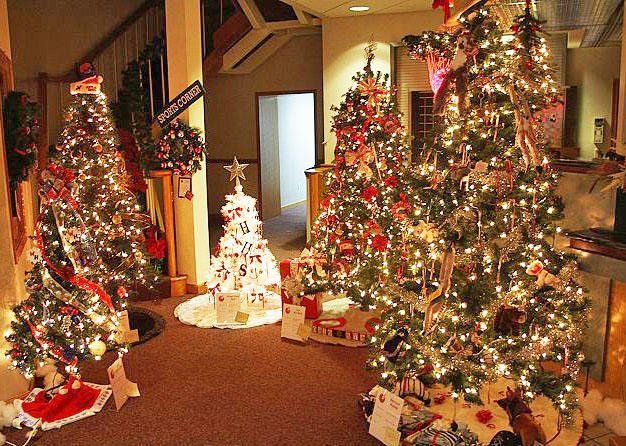 Get into the Christmas spirit at the 12th annual Pomerene Auxiliary Christmas Tree Festival at the Berlin Grande Hotel, located in downtown Berlin.
The festival will be open to the public on Friday, Dec. 3 from 10 a.m. to 7 p.m. and Saturday, Dec. 4 from 10 a.m. to 3 p.m.
The festival will feature over 70 predecorated Christmas trees, wreaths, centerpieces and small furniture, all available for purchase. Several raffle items also will be available, all items donated and decorated by local businesses.
Admission to the festival is $5 per person with children 14 and under free. All proceeds from the Christmas festival are donated by the auxiliary to Pomerene Hospital for the purchase of patient care equipment and facility improvements.
Major sponsors of the festival this year are the Berlin Grande Hotel and Weaver Custom Exteriors.
Additional sponsors include Chance 2 Transport, Charm Builders LTD, Country View Oak, Pomerene medical staff, ProVia, The Bargain Hunter and Tritt Party of 4.