Small but mighty, Lady P's seeking a return to glory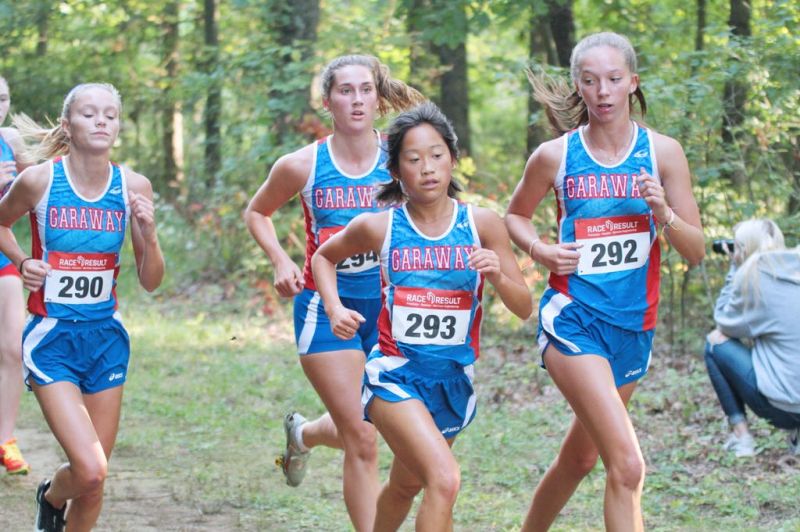 It was not long ago that the Garaway girls' cross country program was knocking down the door to the state tournament, piling up four straight team appearances in Div. III from 2012-2015.
During that span, the Lady Pirates placed eighth in 2012, led by All-Ohioans Rachel Wentworth, Kenzie Widder and Anna Havranek. In 2013, Wentworth ran fifth, Havranek placed 20th and Widder was 39th on the way to leading the team to sixth.
Then in 2014 it was the best finish in school history, where the Lady P's came within a whisker of winning a title, settling for the runner-up trophy, led by Wentworth's fifth-place finish, followed by Widder in 14th, Rachel's sister Ariel Wentworth in 28th and freshman Jocelyn Miller in 38th.
In 2015 it was a fifth-place finish, led again by Rachel Wentworth's fifth, Miller's 44th and Ariel Wentworth's 54th.
Those were the golden days of Garaway girls' cross country, but they weren't so far removed that head coach Luke Immel doesn't remember them. Immel now has his sights set on the 2022 version of the Garaway girls' cross country team, and this current crew holds high hopes of returning to the lofty standards set less than a decade ago.
"Yeah, we have some pretty lofty goals," Immel said following a runner-up effort at the recent Nanny Goat Invitational in Glenmont, where his girls fell to only host West Holmes, a team chocked full of talent that has plenty of goals of its own this year. "This group is very dedicated and mentally tough."
The reason Immel holds such high expectations is because he has a quartet of top-tier runners who have helped push the Lady Pirates to great heights already this season.
Joining Meghan Schwartz, Mya Wengerd and Jessie Johnson this season is senior Kenadi Yoder, who is in her first year as a runner. However, Yoder is an outstanding athlete, a basketball and track star who was convinced to help the team compete this year. She has instantly stepped in to give Immel a Big 4.
Should Tori Beachy or Emily Rider continue to improve their times, this group could return to the state venue once again.
"We've got runners with a lot of talent and experience," Immel said. "We have a small group but we are operating as a team is the ultimate goal and pushing each other to get better. We're doing the small things right each day, that's what we are looking for."
He added that having patience and letting the kids develop and blossom is key for the coaching staff.
The problem with Garaway's hopes is that most teams run seven competitors at events. Garaway boasts just a total of six runners, making room for error that much less.
Immel said with just six runners, coaches must be a little extra careful in how hard they push the girls in practice, but he said they have all willingly done whatever the staff has asked of them.
"Any time you work with young kids who want to work and get better it's ideal," Immel said. "These girls are out here for the right reasons, and they are seeing results from their effort.
"Overall we are in great shape for where we want to get this season."