Sunflower Festival to return to Coshocton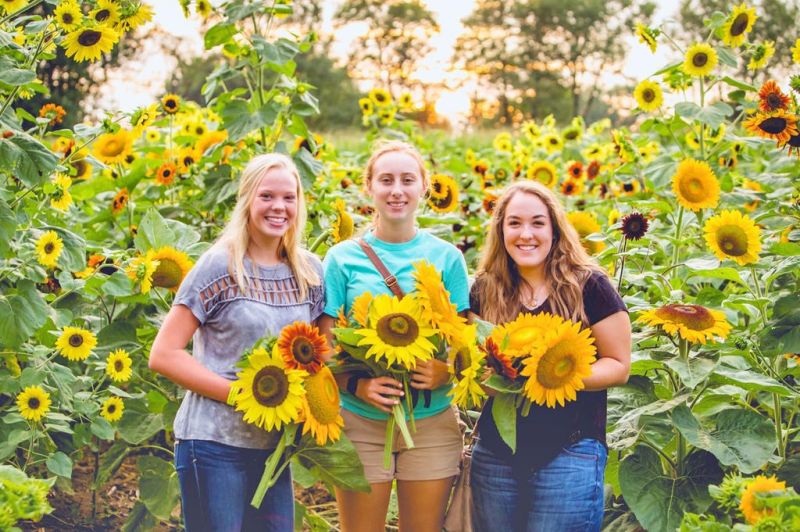 The second annual Coshocton Sunflower Festival will take place Aug. 16 from 4-9 p.m., Aug. 17 from 10 a.m. to 9 p.m. and Aug. 18 from noon to 7 p.m. at the Coshocton KOA campground with more than 40 varieties of flowers.
Each day of the festival will feature live music, four food trucks, craft vendors and kids' activities.
"We want to make the event an experience and more than just a big field of sunflowers," said Ryan McPeek, co-owner of Coshocton KOA and host of the festival. "For us the multi-colored field, unique photo ops, shaded woodland area and festive atmosphere create a magical setting."
Guests also get to choose their favorite sunflower to take home with them. Additional flowers will be available for purchase.
The Sunflower Festival also partnered with the Friends of the Johnson Humrickhouse Museum in Coshocton to raise funds for their programs. The museum will sponsor a beer garden featuring craft brews from Coshocton County's Wooly Pig Farm Brewery.
Tickets are available for purchase at www.ohiosunflower.com. The Friday of the festival is Family Savings Day, where tickets are only $10 online and at the door. Kids age 3-12 are always $7, and kids 2 and under are free.
Online tickets for Saturday and Sunday are $14 online and $15 at the door if available. Each ticket includes admission, a wagon ride to the fields and one sunflower of each guest's choice, plus access to the kids' fun park, food trucks, live music and vendors.
Tickets are limited and must be purchased online to ensure admission to the event, which is located at the Coshocton KOA campground, 24688 County Road 10, Coshocton.