United Way looks to increase its presence in Holmes County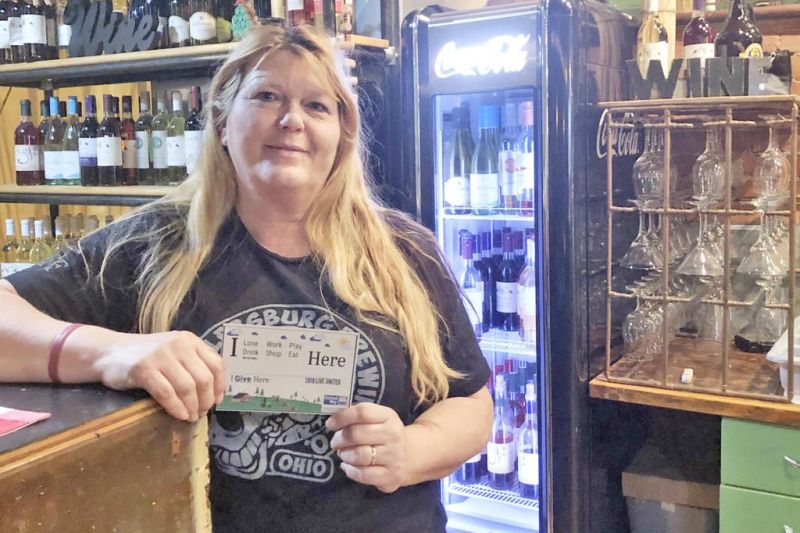 The United Way of Wayne and Holmes Counties recently held a meet-and-greet event at the Millersburg Brewing Company in an effort to increase its presence in Holmes County.
"We haven't been as visible a presence in Holmes County in recent years as we'd like to be, so we are holding these kind of events to get the word out that we are here and involved in the Holmes County community," United Way executive director Katie Koglman said.
There are some misconceptions about what the organization does, according to United Way manager of public relations Carrolyn Salazar.
"The bottom line is that we are here to mobilize community resources to help measurably improve people's lives," Salazar said.
Salazar said areas of service supported by the organization include food, shelter and clothing assistance, as well as mental-health and substance-abuse treatment.
"Besides these safety-net services, we also concentrate on workforce development such as training, transportation and child care, as well as youth development for our kids to learn, grow and eventually succeed in life," Salazar said.
Koglman said United Way raises and allocates funds to the community. "We are not the organizations out there on the front lines," she said. "We raise funds and allocate them to support the services that are making a difference in our community."
Koglman said one recent example of the type of programming the United Way supports is the Dolly Parton Imagination Library.
Through this program children birth to age 5 have free books sent to them each month. "We are working with Ohio Gov. Mike Dewine's wife and Dollywood to try to get books to every child in Ohio," Koglman said.
Koglman said there already are hundreds of children signed up for the program in both Wayne and Holmes counties.
Another example of community support through United Way includes programming at the Holmes Center for the Arts. "We fund after-school programming and a summer session where children are taught reading and math through the arts," Salazar said.
The organization also funded a before- and after-school program in Millersburg and Killbuck.
Several other community fund recipients include the Viola Startzman Free Clinic, Anazao Community Partners, NAMI of Wayne/Holmes Counties (National Alliance on Mental Illness), the Counseling Center of Wayne/Holmes Counties and Goodwill Connections.
Another service provided by United Way is the WHIRE (Wayne Holmes Information Referral Exchange) phone line. The service connects callers from the 330-263-6363 line to the appropriate community services for their needs.
"We're trying to get people to see that we are here to support programs that need resources in both Wayne and Holmes counties," Koglman said.
Koglman said several Holmes County businesses already support the United Way in Holmes County. "Just some of our partners include Ohio Cat (Caterpillar farm equipment); Critchfield,
Critchfield and Johnston; Rea and Associates; the Millersburg Rotary; and the Millersburg Brewing Company, just to mention a few," she said.
Ron Schlegel of the Holmes-Wayne Electric Co-op is a United Way board of directors member.
"I've lived all my life in Holmes County," Schlegel said, "and I know people are still not aware of what United Way does in the community. I have a total of 20 children, grandchildren and great-grandchildren here in Holmes County, and I want them to feel like this is a great community to live in."
Koglman said the United Way's goal for 2019 is to raise $1.43 million. "If we hit our goal, we know we can help thousands," she said.
Koglman said United Way will hold more events in 2020 to get the word out about its involvement in Holmes County.