Youthful Pirate track team sprinting toward success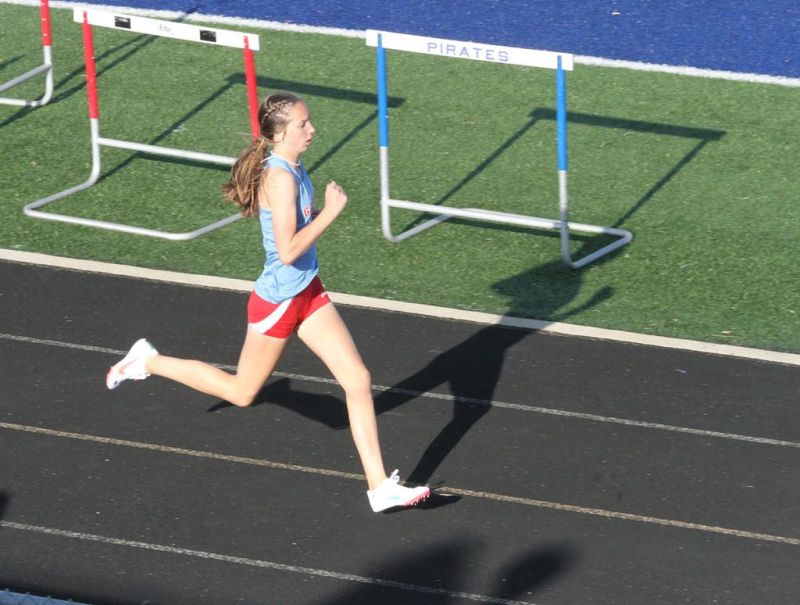 With no senior boys and only two senior girls on his track squad, Garaway Pirates head track coach Zach Mottice could be excused for feeling like this is a building year. However, that is not the case, and Mottice is excited about what his youthful Pirates can accomplish this season.
The boys have had a particularly nice start to the year and continued that trend on Tuesday, April 13 when they won a home meet against four other Inter-Valley Conference teams.
"We like this team a lot," Mottice said of the boys group. "We have an exciting mix of talent, and we feel like we can definitely have a top-three finish in the league. Ridgewood and East Canton are obviously the top teams, but we think we can compete with them. If we keep improving and stay healthy, by the end of the season we should see some big strides."
None of those strides might be bigger than those of Brendan Chapman, a sprinter who led Garaway to 121 points in the recent meet. That was good enough to easily get past Malvern (48), Conotton Valley (30), Strasburg (29) and Tuscarawas Central Catholic (12).
Chapman and J.D. Young spearheaded the win and will do so on most nights for Garaway. Sophomore Ty Winters is a hurdler, and Mottice said he could be the next in a long line of fantastic Pirates' hurdlers. Mottice said the sophomore group of about eight kids is very talented.
"That's a group of guys who take track very seriously," Mottice said. "Brendan has been incredible already this year. J.D. is super-talented, if we can just keep him healthy."
The Lady Pirates also enjoyed the day, racking up 115 points to slip past runner-up Strasburg (89), Malvern (41), TCC (29) and Conotton Valley (17).
Starring there, as usual, was junior Mikayla Stitzler in the shot and discus and freshman Megan Schwartz, who won the 400-meters. Missing Haley Troyer helped keep Garaway's points down, but it didn't matter as the team consistently placed to score points.
"Mikayla is very, very good," Mottice said of his thrower. "Megan is an outstanding athlete, probably one of the purest girls' runners I've had the joy of coaching. She is super-talented and so athletic. I think our girls as a whole just need to work hard, and if they do, we will get a lot better throughout the year."
Mottice said the numbers aren't big on the girls' side, but he believes he has a half-dozen standout athletes who can accumulate solid points.
"We have to keep coaching up these kids and developing, and missing last season put us a little behind, but they are willing to work and improve," Mottice said. "Numbers are important in track, but if you have a handful of athletes who can compete, you can be very successful without big numbers."
As for the two league wins, Mottice said the evening was encouraging and he saw some nice improvements. He said with sprinters like Lonnie Weaver and Ethan Miller and multi-talented athletes like high jumper and mid-distance man Cole Fisher on board, the shorter distances should be good for the Pirates' boys. In addition, distance runner Quinton Schwartz has all kinds of potential to grow into his role and bolster the distance events. Meanwhile, there is a bevy of big throwers who can compete in each event.
"It's a process, but I like where we're at right now," Mottice said. "It should be another fun season."