Reader viewpoint: County needs a meaningful plan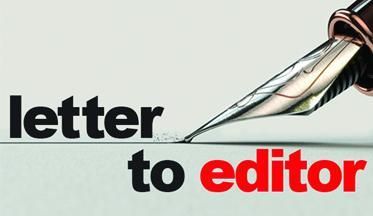 Letter to the Editor,
As I read of the retirement of Harry Eadon as Tuscarawas Economic Development Corporation director, I am once again reminded of the Tuscarawas Valley's past and the challenges it shares with communities nationwide. During his 20-year tenure, Eadon was able to make some progress in attracting profitable businesses and good jobs.
However, economic development in the U.S. is a tough sell today. Communities that once needed people to support core industries — steel, mining, heavy and light manufacturing — now often survive on legacy pension money and retail/food jobs that might pay minimum wage with few benefits. These same communities compete with each other to attract prize companies.
While there are still pockets of success and progress here — the Plymouth/Progressive Foam Technologies and Reeves Mill Business Park are examples of current Tuscarawas County successes — they still amount to only 375 jobs that may or may not pay a consistent living wage.
There are no easy answers for a U.S. manufacturing jobs decline that has been decades in the making. The decline is clearly visible. We need our current community leaders and others to start having meaningful, frank conversations about realistic, achievable economic development or, if they are talking now, let the public know on a regular basis what they are already talking about — to slow the further decline of communities in this region.
Also, let's consider what Tuscarawas Valley economic-development solutions can be found at the ballot box. Be willing to educate yourself on issues and policies and the candidates who support them.
Please try not to be influenced by personalities and hot-button, trendy topics, but if you can, look for character and values like I do in candidates I support — both in the candidates themselves and the local Tuscarawas Valley issues/policies they support.
Back on Jan. 25, 1972, the Joy Manufacturing Company took out an ad in another local paper listing its Statement of Current Assets — the good people who worked there at the time including my dad.
While I'm disappointed Joy and other thriving businesses no longer exist, I'm encouraged by efforts to build Tuscarawas Valley economic development with what is available today.
Institutions like the Buckeye Career Center and Kent State Tuscarawas have worked hard with local schools and businesses to train our youth and others for realistic, Tuscarawas County-based trade and service positions that are available now and currently needed. Their representatives should have key seats at the economic-development discussion table and actively share information of their discussions with the public.
Good people who want to continue to make the Tuscarawas Valley their home and work together to maintain strong communities still need to be the primary solution to economic development here.
They may not work for companies of the past like Shenango Penn-Mold, IF Manufacturing, the Dover GE Plant and others, but they have the resources and abilities to work together and plan for the future. Without a meaningful plan and dedicated economic-development program, decline will continue.
Tom Adamich, MLS
New Philadelphia