A student-curated exhibition will be on display at COW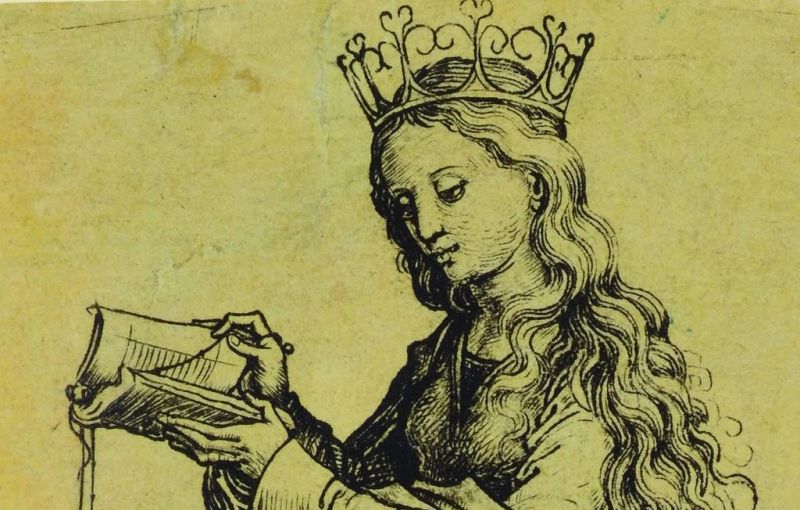 "Saints, Relics, and Images: The Art of Medieval Devotion," a student-curated exhibition will be on display in the Burton D. Morgan Gallery of The College of Wooster Art Museum located in the Ebert Art Center at 1220 Beall Ave. starting Tuesday, April 17, and running through Sunday, May 13.
Coinciding with the opening will be a reception April 17, from 6:30-8 p.m., during which the 16 students will present their research.
"Saints, Relics, and Images" is an investigation into how saints served as exemplars of faith throughout the Middle Ages. Topics explored include how saints interacted with the corporal world and how their power was made manifest in their bodily remains and associated possessions.
Such objects were tucked into parish altars and revealed in distant pilgrimage destinations. The exhibition analyzes artistic materials, such as luminous glass, precious metals, and illuminated parchment, that supported spiritual illumination for medieval Christians.
The student curators are enrolled in a medieval art seminar, taught by Kara Morrow, associate professor of art history at Wooster. During the first half of the spring semester, they studied the materials in the museum's research lab, an eye-opening experience that set the stage for the exhibition.
"This exhibition is a unique opportunity for students to engage in great depth with medieval art. Each student is taking responsibility for researching a specific object, and composing labels that integrate the art into the overall context for the show," Morrow said. "The class brings together aspects of gallery design and collection history, with medieval art history and theology, creating a unique opportunity for students to develop critical thinking skills through experiential learning. The students have been highly committed and are doing a great job with the show."
According to junior Mackenzie Clark, one of the students in the class, "These types of exhibits have provided me with unique opportunities to engage in deep and meaningful object-based learning in the environment of an academic art museum while also learning about the process of curating."
"Saints, Relics, and Images" marks the seventh such teaching exhibition undertaken by the CWAM in collaboration with faculty since 2010, however, it's the first in which objects have been brought in on loan from other collections for research and exhibition.
Lenders include the Kruizenga Art Museum, Hope College; Loyola University Museum of Art; Special Collections, The College of Wooster Libraries, Special Collections; the Wright Museum of Art, Beloit College; and the University of Wisconsin-Milwaukee Art Collection.
The CWAM, which supports the college's goals of teaching, researching, and global engagement, is open Tuesday through Friday from 11 a.m. to 4 p.m. and Saturday and Sunday from 1-4 p.m. All exhibitions and events are free and open to the public. For additional information, visit the www.CWAM's website and/or call 330-263-2495 or 330- 263-2388.