AAUW/Kiwanis used book drop-off back in business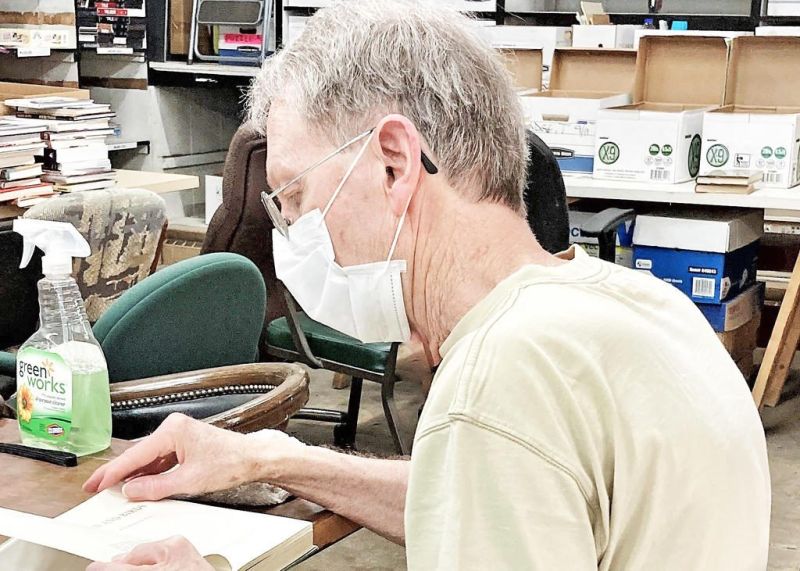 The Wooster branch of the American Association of University Women and the Kiwanis Club of Wooster announced the reopening of their book-processing facility on Saturday, July 11 from 10 a.m. to noon to collect used books in good condition.
Books are collected throughout the year to support the clubs' annual used book sale, held in September at the Wayne County Fairgrounds. The sale is the largest book sale in fall in Ohio with over 40,000 books on display. In March the clubs had to curtail collecting books due to state orders to shut down nonessential operations.
Since its inception, book-sale profits have allowed the local AAUW club to fund scholarships for women whose education has been interrupted and the Kiwanis Club to fund scholarships for deserving high school graduates, as well as the construction of children's playgrounds, for example, the Kiwanis playground at Christmas Run Park. The Kiwanis Club also distributes several thousand new books to local kids to support their childhood literacy initiative.
"One of our challenges in reopening to receive book donations is meeting the CDC and state guidelines to protect both our book donors and our volunteers during the pandemic," said Walt Kearney, book-sale co-chair. "For instance, we now offer touch-free drop-offs. Those who wish to donate can just pull up to the alleyway side door of our facility, honk their horn and our volunteers will collect the donated books without the donors having to leave their car."
Kearney said books can be dropped off on Saturdays at the processing facility between 10 a.m. to noon. The book drop-off is located on the side alley (Thomen Court) behind the retail store at 214 N. Bever St., a few blocks from the square in Wooster.
For more information visit the website at www.woosterkiwanis.org/booksale, email woosterkiwanis@gmail.com, or call or text 330-439-2093.