Agriculture exhibit closes Oct. 13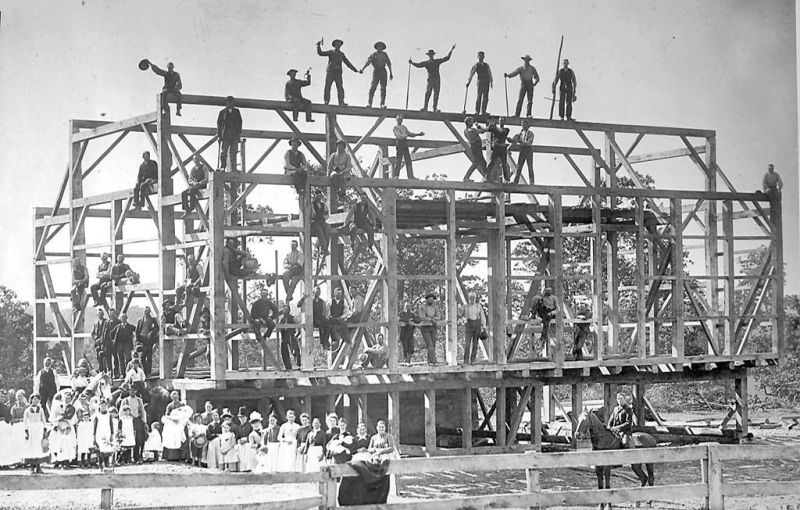 The Massillon Museum's"Heritage of Harvest: The Industry of Agriculture in Western Stark County" exhibition will close on Oct. 13. The exhibition highlights ways in which agriculture has shaped the physical, cultural and economic landscape of this region from its early days by American Indian settlers through the industrial revolution and on to present-day business and ways of life.
Farm equipment and tools, photographs, interactive components, and other artifacts are displayed in the museum's Aultman Health Foundation Gallery to reflect the history of agriculture's role in the community. While there are loans from businesses, museums and private collections, the exhibition has been sourced primarily from the museum's collection. It engages viewers through the visual display, hands-on components and researched written content to instill a greater appreciation for this aspect of Stark County's cultural heritage.
In the museum's new patio area on City Hall Street, a component of MassMu's 18,000-square-foot expansion project, the museum's 1916 Russell and Company traction steam engine can be seen through the end of October. Russell and Company — Massillon's largest employer during the late 19th century — was known worldwide for its production of farm machinery.
The Stark Community Foundation and Massillon Plaque are supporting "A Heritage of Harvest." The Massillon Museum receives operating support from the Ohio Arts Council and ArtsinStark.
Executive director Alexandra Nicholis Coon said, "In our continuing efforts to make MassMu and its programs accessible, all content in the 'Heritage of Harvest' exhibit has been printed in braille. Two booklets are available for those with blindness or low vision. In addition the museum's sensory room features agriculture-themed activities and is always open during our hours of operation."
During construction in downtown Massillon, it is convenient to find free parking spaces in the municipal lot accessed on Second Street Southeast, in the city parking deck accessed on Erie Street South, and on streets south and east of the museum.
Visit www.massillonmuseum.org/hours-and-directions for a parking map and updates.
The Massillon Museum is located at 121 Lincoln Way E. in Massillon. A visit to the museum is always free, and free parking is available on adjacent streets and in nearby city lots.
For more information about the museum, call 330-833-4061 or visit www.massillonmuseum.org.