Allied, Stokey family and Pritz honored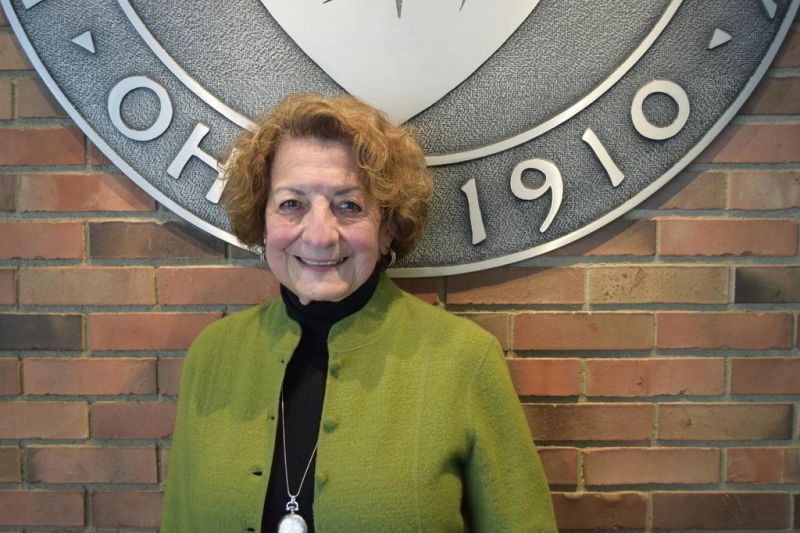 This year Allied Machine & Engineering and the William Stokey family are the 2021 Kent State Tuscarawas Community Service Award recipients. This recognition is given to members of the community who have made Kent State Tuscarawas and the region a better place.
Located in Dover, Allied specializes in replaceable tipped drilling systems comprised of carbide and high-speed steel-coated inserts. They are known as the market leader in their niche of the metal-cutting industry worldwide.
Founded by Harold E. Stokey in 1941, Allied Machine has been family owned since the beginning. His son, William H. Stokey, is the current president and CEO. William Stokey's sons, Mike and Steve Stokey, serve as part owners and executive vice presidents. The third generation of the Stokey family is taking Allied Machine into the future, where growth and innovation will continue to be the keys of success.
The company and the Stokey family are strong supporters of Kent State Tuscarawas with engineering scholarships, involvement on the engineering technology advisory board and members of the Performing Arts Center. Additionally, they are champions of Project Lead the Way, which prepares students for careers in science, technology, engineering and mathematics. The program has been utilized in several Tuscarawas County schools for about 12 years.
The Kent State Tuscarawas 2021 Distinguished Alumni Award honoree is Margaret "Peggy" Pritz. This honor recognizes the professional and community accomplishments of alumni from Kent State Tuscarawas and is the highest acknowledgement bestowed on a Kent State Tuscarawas graduate.
Pritz is a 1979 graduate of the campus with an associate degree in business administration. Because the local campus was affordable and accessible, she was able to attend college later in life and excelled in the classroom. She graduated with a 4.0 GPA and received special recognition for her achievement. To younger students, she served as inspiration and a mentor as she was focused on achieving her degree.
After graduating, she worked as executive director of the Tuscarawas County Job Training Partnership and later went on to work in the banking industry.
Today, Pritz believes in helping students succeed and achieve their dreams. Recently, she created a renewable scholarship supporting nontraditional female students attending Kent State Tuscarawas. It was her desire to help women overcome struggles that led to the creation of an endowed scholarship to assist females in attending college.
Pritz has been supporting the Tuscarawas campus in various capacities over the years. She is a valued friend and member of the campus Performing Arts Center and also has volunteered at the PAC as a center usher, greeting and assisting patrons attending shows.
"We are so grateful for the support and dedication of these caring and compassionate individuals," said Brad Bielski, Kent State University at Tuscarawas dean and chief administrative officer. "Their kind efforts are a tremendous investment in our students, campus and community."