Apfelfest returns to Zoar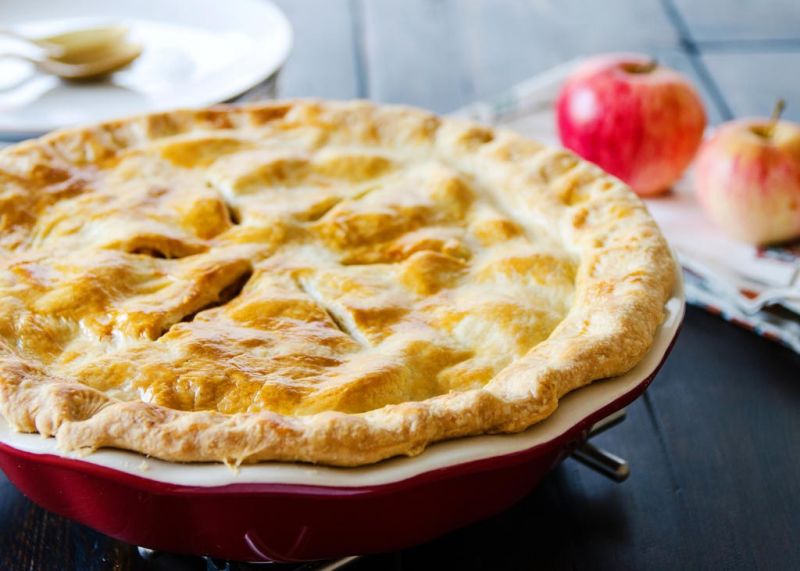 Historic Zoar Village will hold its first Apfelfest (apple festival) in nearly 20 years on Oct. 8-9 complete with a pie baking contest, a petting zoo and historical demonstrations for the whole family to enjoy.
"We'll have cider pressing and apple butter demonstrations to show how those were made in the past," said Tammi Shrum, site director. "We'll also have all kinds of baked apple goods in the bakery and throughout the village, including apple dumplings and candy apples."
Pie bakers can trot out their best recipes to be sampled and judged in the pie baking contest. Judges from local restaurants will utilize their discriminating palates to pluck a winner from the contestants. There's only one rule according to Shrum. "The pies can be any variation of apple, but they have to be apple." Judging will take place in the Zoar Garden Saturday at 1 p.m. In addition to bragging rights, the baker of the winning pie will take home a gift basket of merchandise from the Zoar Store.
Kids and adults can get up close to a number of animals both days at the barnyard petting zoo. "The animals will be the types the Separatists might have had in Zoar," said Shrum. The barnyard menagerie will include a potbelly pig, a turkey, a rooster, a calf, a 14-year-old tortoise, goats, sheep, two pens of rabbits and more.
On Saturday, visitors can test their skills at an archery station. "We were trying to think of anything and everything apple related and you can't help but think of William Tell and archery," said Shrum. Not to worry, though—the arrows are foam and the target is actually just a target.
The bakery ovens will be in use over the weekend so visitors can get a glimpse of how the Zoarites baked bread, cookies and other goodies. Of course, apple pastries will be for sale there, along with other taste-tempting treats.
At the other end of the village, visitors can watch as a smithy fashions metal into the kind of items Zoar would have needed, such as nails, hooks and horseshoes. Zoar blacksmiths use an anvil and a coal-fired forge for historical accuracy.
Food will be available at the Tuscarawas Valley Ruritan Club booth and a kettle corn truck. Other attractions include a kids' craft station, historical demonstrations and crafters.
Speaking of history
Apple trees were once so abundant at one time in Zoar that it became known as the "village in an apple orchard." The Zoarites even exported apples to Cleveland buyers and built a cider mill, still standing but now a private residence, where they stored the winter cider supply in rows of 100-gallon hogshead casks.
In addition to apple trees, the Zoar orchards included pear and cherry trees and the Garden House is said to have grown lemon trees.
Zoar Store and museums
The Zoar Store on Main Street is stocked up on fall decorations and mums for sale in a variety of colors. Naturally, it also will have all sorts of apple-related merchandise, including apple cookbooks.
The 2022 commemorative Zoar Christmas cards and ornaments are also in stock, with a cardinal as the theme.
A number of the village's museums will be open for tours, with docents providing a glimpse into the lives of Zoar's settlers.
Tickets for the event are $10 for adults and admission is free for children ages 12 and under. The tickets include all Apfelfest events and admission to the museums. Those interested in entering the pie baking contest should call 330-874-3011 to register.
Additional information on Historic Zoar Village, including upcoming events, can be found on Facebook and at historiczoarvillage.com.