Arts center honors Dixie Hayes Heck with first award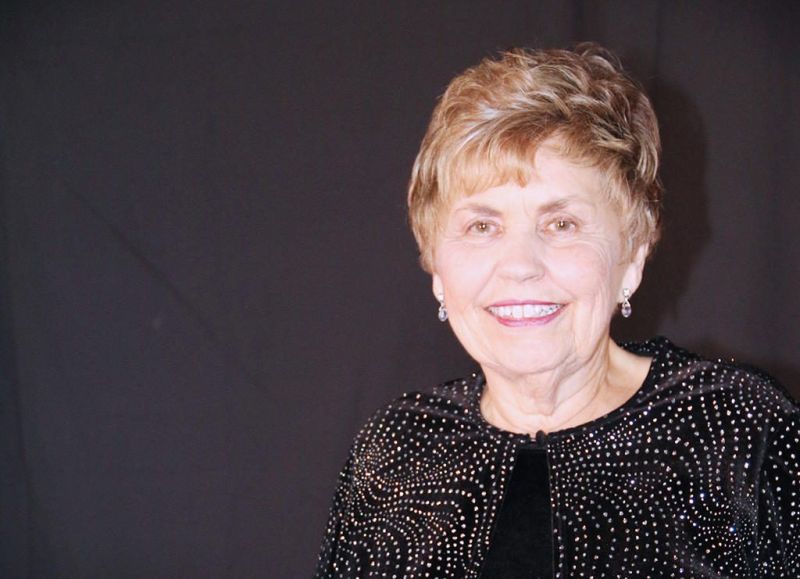 ARTSNCT, Newcomerstown's arts center, presented its Manuel Yingling Music Award to Dixie Hayes Heck, a 1960 Newcomerstown High School graduate who has devoted most of her life to music.
Heck is the first recipient of the award, which is named after Newcomerstown-born Manuel Yingling, a world-renowned trombonist and composer who was a member of many famous bands of his era including the great John Philip Sousa Band.
The award was presented Oct. 24 at ARTSNCT to Heck by Karin Rathbun, granddaughter of Manuel Yingling; her husband David; and his great-granddaughter Shelly Innes, all of Vermilion.
Heck graduated from Muskingum College in 1964 with a Bachelor of Music in piano performance and music education. She taught music for 31 years and retired in 2003. She began her career as an organist at St. Paul Lutheran Church in Newcomerstown and her teaching career in the Newcomerstown schools.
Heck's music resume includes accompanist for Newcomerstown Choral Society, 1957-68, and Dover Choral Society, 1970-81. She is presently organist for Bexley UMC, accompanist for the Bexley Choral Society and has been a pianist for summer productions of the Hilliard Arts Council since 2001.
Heck also has traveled to other countries with various music groups and has played the organ in Mozart's mother's church in St. Gilgen, the Dom in Salzburg and St. Stephen's Cathedral in Vienna.
The Manuel Yingling Music Award was established by ARTSNCT to be presented annually for superior musicianship and outstanding dedication. Both graduating high school seniors and adults are eligible to receive this award. Winners are chosen with regard to performance skills, musical participation in groups and events, community involvement, and the selfless sharing and promotion of music through volunteerism.
ARTSNCT is located at 304 S. College St. in Newcomerstown. The website is at www.artsNCT.org.