Bolivar mayor and street superintendent resign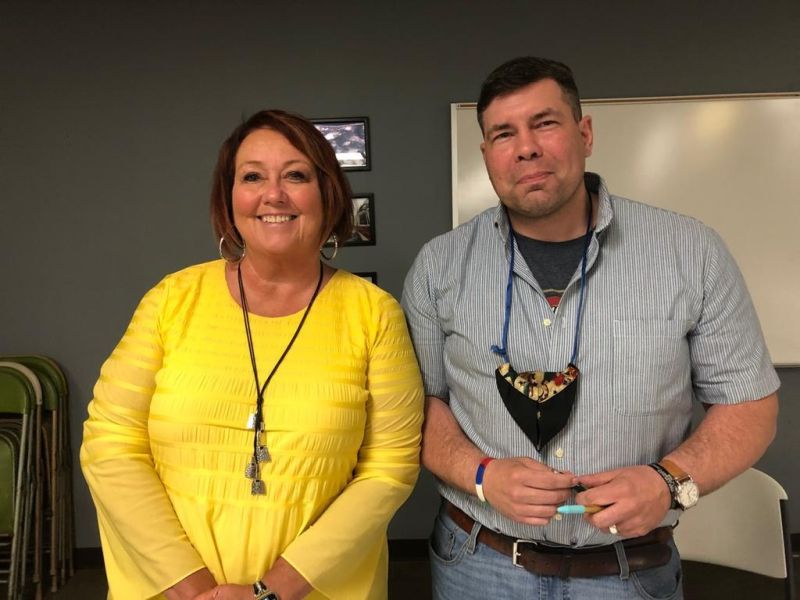 Bolivar council accepted the resignation of Rebecca Hubble, village mayor for more than 11 years, effective immediately at its April 5 meeting.
In accordance with Ohio law, current Council President Tim Lang was sworn in as the new mayor until the end of Hubble's term in December 2023. Robert Lloyd was then elected by council as president, and committee chairs were shifted to place Mary Vincent as finance chair and Will Bellinger as safety chair.
In her resignation letter, Hubble said she was honored to serve the community as mayor and watch as the village grew and prospered.
Lang thanked Hubble for her service and cited her work on projects such as the Towpath Trail, downtown revitalization and the water-meter project.
"I know sometimes we have disagreed, but I am very grateful for her leadership," Lang said. "She has done an excellent job in my opinion."
Lloyd said, "I have been on council a long time, and I've seen a lot of different mayors come through this town. I extremely appreciate everything you've done in what is often a thankless position."
Hubble said her resignation had nothing to do with the disciplinary actions taken against street superintendent Dave Franks or his recent resignation as of April 2.
Hubble's resignation leaves a vacant seat on village council. Parties interested in filling the vacancy should send letters of interest to mayor@villageofbolivar.com or leave them in the drop box outside village hall to be sure they are received by the close of business on April 16.
Franks resignation accepted
Hubble reported receiving an email dated March 19 containing the resignation of Franks as street superintendent, effective April 2. She said Franks received four weeks of vacation pay and 240 hours of unused paid sick leave. Council accepted the resignation with Mary Vincent casting the lone no vote.
Several residents attended the meeting, believing there was going to be a public hearing as had been requested by Franks. However, Hubble said once he tendered his resignation, the request became null and void.
Individuals interested in the street supervisor position should submit a resume by the close of business on April 16 to mayor@villageofbolivar.com or place it in the drop box outside village hall. The pay rate is $17-$19 per hour and includes benefits with the ability to earn an additional sum if the candidate holds a water distribution licensure or secures one prior to starting. Applicants need to be village residents and must have a driver's license and be able to lift 50 pounds. Job responsibilities include general maintenance of all streets, village grounds and the water system.
Village administrator position filled by Hubble
Newly elected mayor Lang said the village received three applications for village administrator, but two applications were withdrawn when candidates were provided a full description of the job duties. Lang said the third application came from now former mayor Rebecca Hubble. Lang appointed Hubble to the position, effective immediately.
"I think it would be a waste of all the knowledge she has built up over the past 11 years to just let her walk out the door," Lang said.
Council passed an emergency ordinance authorizing Hubble's hourly rate of $18 for 15-20 hours per week.
Hubble received a round of applause from council and residents who attended for her dedication to the village.