Wayne Commissioners recognize Domestic Violence Awareness Month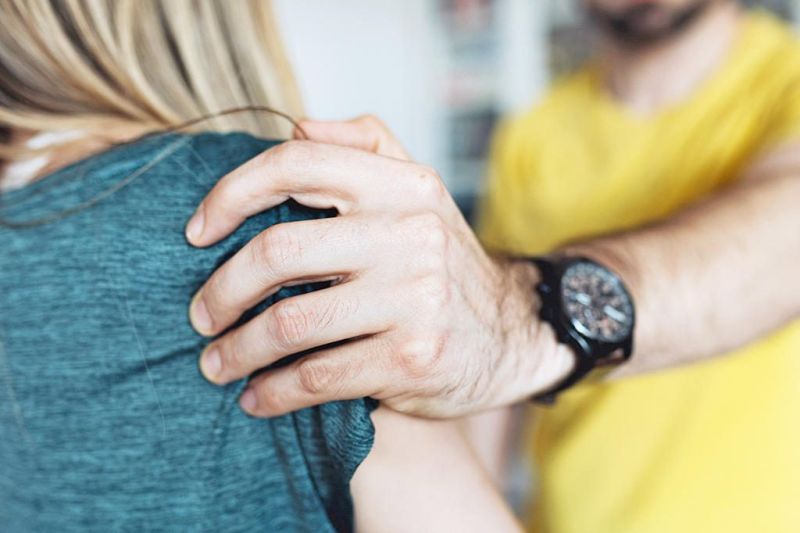 In the U.S., 24 people become domestic-violence victims every minute. Approximately 12 million people's lives are shattered each year.
During a regular session on Wednesday, the Wayne County commissioners recognized October as National Domestic Violence Awareness Month in a proclamation.
"This year, more than ever, (domestic violence) is something we should pay attention to," said Gina Patterson of OneEighty, an agency that serves victims of abuse. "During the early stages of the pandemic, hotlines went silent. It was very scary to those of us working in the area of domestic violence because we knew victims were trapped inside their homes with their abuser, and they had nowhere to go for help."
According to Patterson, since the pandemic began, there has been an increase in domestic-violence cases. "We are seeing an increase in the number of survivors reaching out to us," she said. "And we are seeing a level of severity of abuse that we are not used to seeing. Not just power and control, but we see more physical abuse."
Domestic violence affects Americans regardless of income, race, gender or socioeconomic status; however, women make up a disproportionately higher number of victims. OneEighty executive director Bobbi Douglas said the agency served 169 victims at the shelter during the previous year.
"The average length of stay at our shelter has increased from 55-78 days," she said. "I would like to thank the commissioners. I know each of you has been actively looking for housing and funding for initiatives going on in the county."
The proclamation renews the commitment to protect victims, hold perpetrators accountable and offer a helping hand to those in need.
"We have unfortunately seen a steady stream of domestic-violence incarcerations at the county jail," commissioner Ron Amstutz said. "That is a concern."
The proclamation also addresses children who witness domestic violence and states they are likely to become victims of abuse or abuse perpetrators.
"We would like to thank (OneEighty) for all that you do," commissioner Becky Foster said.
Commissioner Sue Smail reiterated the county's effort to offer victims the hope of a better life.
"I know that it is hard work that you do," Smail said. "We appreciate your ongoing efforts."
Visit www.one-eighty.org for more information or to receive help for domestic violence.
Dan Starcher is a public communications specialist for the Wayne County government. Email him at commpub@wayneohio.org.