Community Mental Healthcare to help with vagrancy issue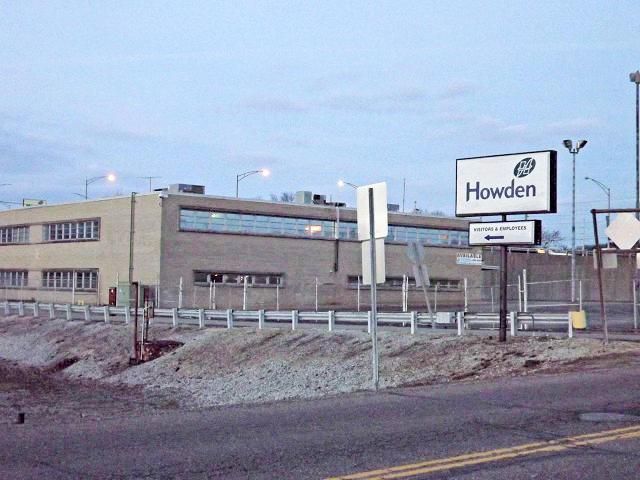 When New Philadelphia City Council met Sept. 14, much of the conversation focused on a need to solve vagrancy issues on the city's west side near Interstate 77.
In his report to council, Mayor Joel Day said he and safety director Greg Popham had spoken with the owner of a West High Avenue hotel who is concerned about vagrant and homeless individuals loitering on the property.
"Police officers are often called to clear people out of the area, only to have them return as soon as the police are gone," Popham said.
The police department believes there is a mental-health component to the issue, and Day said Community Mental Healthcare has offered to help with the situation. Day and Police Chief Michael Goodwin are scheduled to meet with CMH to develop a plan for addressing the problem. Day said the issue of vagrancy, along with a recent story in the Bargain Hunter, have pointed to a need for more police officers on the streets.
Councilman John Zucal asked for another meeting of the Committee as a Whole, like the one that was held to address the drug-overdose issue.
"We have a multitude of problems in that area," Zucal said, adding business owners in the area are growing concerned.
Continuing his report, Day said his office has received several inquiries recently about how the city will handle Halloween Trick-or-Treat this year. Day said he met with Vickie Ionno, the city's health commissioner, and is awaiting recommendations from the state health department and the governor's office. If Trick-or-Treat takes place this year, Day said he would expect it to be held Saturday, Oct. 31 during the early evening hours.
Day also said the city is partnering with Columbiana County and Ohio Mid-Eastern Governments Association to reapply for a federal grant that will fund environmental assessments and clean-up in both communities. If secured, the funding will be used in New Philadelphia to address concerns at the former Howden Buffalo and Puritan Laundry properties on Mill Avenue Southwest, both of which have created issues preventing redevelopment of the area.
In other reports
Service director Ron McAbier said curbs and sidewalks have been completed on North Avenue, curbing is complete on both Second Street and Poplar Avenue, and sidewalks on Poplar should be completed this week.
McAbier also said a contract for the amount of $1,999,326 to construct the office building at Schoenbrunn Meadows Cemetery has been awarded to Stanley Miller Construction. Construction is scheduled to begin Monday, Sept. 21 with expectations for the job to be completed within 60 days.
Hydrant flushing will begin Sunday, Sept. 20 starting at 10 p.m. According to McAbier, flushing will take place for seven-consecutive nights from 10 p.m. to 6 a.m. Residents may temporarily experience low water pressure, dirty water or no water during those times.
Zucal said the airport commission received a letter of resignation from Dr. Richard Varrati. The commission recommended pilot Josh Limbacher to Day for fulfilling the remainder of Varrati's term.
In council comments
Zucal asked for a meeting of the Committee as a Whole to address issues around vagrancy in the West High Avenue area near the interstate. "We have a multitude of problems that exist in that area."
Zucal also said he continues to be contacted by people concerned about the failing infrastructure in the city, particularly the roads. Zucal brought up buckling concrete on Chauncey Avenue Northwest as just one example.
"These problems with our roads aren't going away, and more and more citizens are expressing their concern and displeasure," Zucal said. "I know it's a costly matter to take on, but the residents are looking for some sort of resolution. Most of the same people are also mentioning the triannual increase in property taxes, and anything council can do to address the infrastructure issues would be wise."
Council held an executive session to address a personnel issue. No action was taken.