Cost of Poverty Experience meant to be life-changing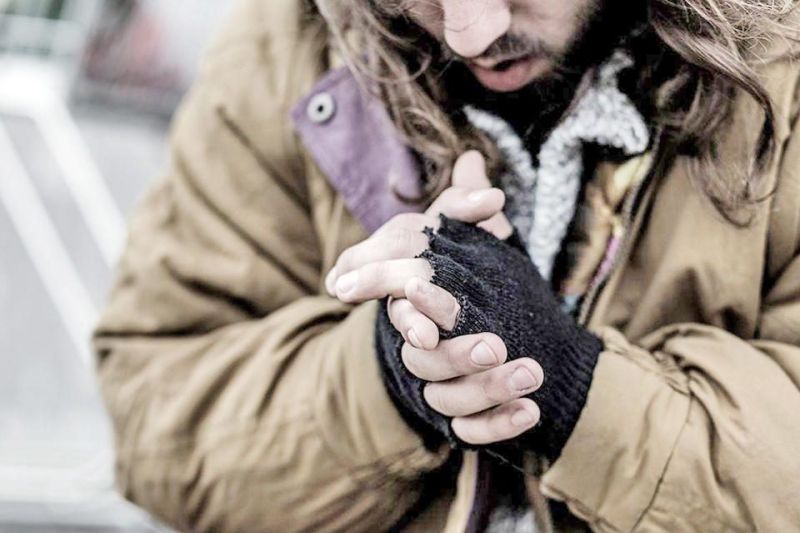 Several community organizations have teamed together to show community members what the actual impact is of being poor with The Cost of Poverty Experience.
Co-hosted by the Stark County Health Department, along with StarkFresh, and facilitated by Think Tank through funding provided by CareSource Foundation, the agencies have come together to give the free program from 8:30-11 a.m. on Feb. 27 at Walsh University, 2020 E. Maple St., North Canton. Space is limited, but those interested can get tickets on the event page on Facebook.
Think Tank and the CareSource Foundation have partnered together to develop COPE, which also was co-designed with low-income individuals. These individuals have shared their stories to give a glimpse into the lives of low-income families in the area.
"The Cost of Poverty Experience is a three-hour-long immersive simulation that offers participants a glimpse into the lives of low-income individuals and families that live throughout our community," said Tom Phillips, executive director of StarkFresh. "It is a training that has participants experiencing the obstacles that are faced, the decisions being made and the consequences that impact these families on a daily basis. There is a facilitated group discussion that closes the event to aid in self-healing, as many participants tend to react strongly by the simulated daily trauma of the lives they have just led. This discussion allows for the participants' safe re-entry into a discussion into what steps can be taken next and to understand that the simulation that they've just experienced is a constant reality for many others."
Phillips said the participants will feel the impact of this experience. "A crucial first step in having people who consider themselves the 'haves' understand that those they consider the 'have-nots' are doing the best that they can to navigate systems designed to induce as much stress as possible in their daily lives. Being able to take people through this simulation will be eye-opening for those who attend and will illicit vulnerability and discussion, which are the building blocks of change," he said.
Phillips said this program is an extension of the work StarkFresh has been doing throughout 2019, relating to race and economic equity work. "This past year we, along with St. Paul's Episcopal Church and Mt. Olive Baptist Church, have held monthly conversations to create a common historical understanding regarding race and our community. These conversations on race relations have seen us tackle subjects such as class, implicit bias, white fragility, microaggressions, redlining, urban renewal and now find us exploring the causality of it all to find a way to change our community together," he said.
Phillips said this program will help the conversations to continue to evolve. "Race and poverty are deeply intertwined in America, and my hope is that participants will be able to see how convoluted that link is and a desire to learn more and take action will take place inside of them after going through the simulation. We have great plans for 2020 in creating space where people are able to learn more about this deep connection, and this simulation is just one of many that we have planned," he said.
StarkFresh is a nonprofit community-development corporation that has been tackling food-related programming since 2013 with a mission of tackling the causes of hunger by creating realistic pathways out of poverty. Phillips said all of the organization's programs are designed to reduce or eliminate the barrier for someone to be able to thrive.
"We strongly believe that racial injustice and privilege are at the root of economic injustice. Economic injustice is the root cause of hunger, so the only way to end hunger is to end racial and economic injustice," Phillips said.
The organization will continue several of its projects in the upcoming year. They have a Mobile Grocery Market, a rolling grocery store that brings fresh produce and groceries to low-income people with mobility challenges including those in senior housing complexes, public housing authority properties, public service centers, permanent supportive housing and more.
"Since 2014 we've been able to deliver 367,448 individual servings of food to those who need it most," Phillips said.
This is the sixth year of the group's Seed Library, in which $461,789 of commercial seed packets have been distributed for free to allow people to grow their own food. Three urban farms are ran and operated by the organization in Northeast Canton for food in its programming.
Phillips said StarkFresh also has a Food Justice Campus, which houses many pathways including shared office space and shared commercial kitchen space. He said it also will have the area's first nonprofit grocery store inside. A StarkFresh grocery store is set to open this year.
For more information on the organization and its events, visit www.starkfresh.org.