Wayne County to receive $1.5M for demolitions, brownfield sites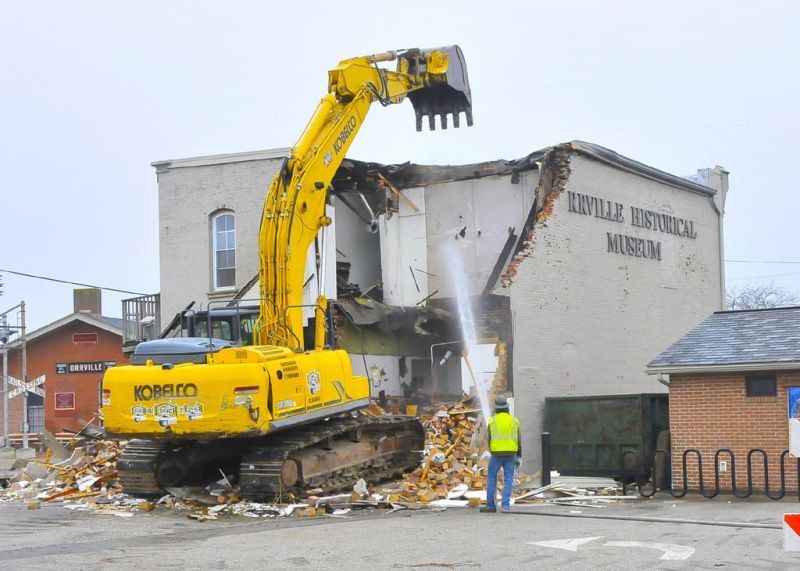 Wayne County, like other counties across the state, will receive funding from the Ohio Department of Development to remediate distressed properties. Recognizing the urgency to address this issue, the State of Ohio has implemented the Demolition and Site Revitalization Program in addition to the Brownfield Remediation Program.
With the funding the Wayne County Land Reutilization Corporation is working to ensure neighborhood land values in Wayne County are not impacted by abandoned structures.
"We are aggressively seeking properties for both the demolition and brownfield programs," WCLRC President Sue Smail said. "The State of Ohio provided us with $500,000 to demolish any abandoned residential or commercial buildings. If anyone knows of an abandoned property, I encourage them to contact us."
The WCLRC, also known as a land bank, is a tool local government entities may use to deal with the problem of abandoned buildings.
"These structures are more than eyesores," WCLRC board member Jonathan Hofstetter said. "They can attract criminal activities, reduce property values and discourage potential investors or businesses from considering the area."
The DSRP focuses on demolishing unsafe structures and emphasizes revitalizing the vacant lots left behind.
"This will be a collaboration between local government, community organizations and residents to identify blighted structures and prioritize their demolition," Smail said.
Ohio has made strides in revitalizing abandoned structures through the Demolition and Site Revitalization Program. Major cities throughout the state have seen old, dilapidated buildings transformed into art galleries, boutiques, restaurants, offices and recreational areas.
Another program available to Wayne County is the Brownfield Remediation Program.
This program will bring $1 million to the county to remediate those properties. According to the ODOD, a brownfield is an abandoned, idled or under-used industrial, commercial or institutional property where known or potential releases of hazardous substances such as petroleum complicate expansion or redevelopment.
"There is a tremendous amount of work that goes into the grant process," Hofstetter said. "The biggest challenge is identifying the abandoned properties and the brownfield sites. Ultimately, we hope to create a vibrant future for Wayne County. If you have questions or know of a property that may qualify for either program, contact Zhila Pezeshkpoor at zpezeshkpoor@cawm.org or phone 330-202-7888."
For more information about the Wayne County Land Reutilization Corporation, visit waynelandbank.org.
Dan Starcher is the public communications coordinator for the Wayne County government.