Dover values Maurer's 16 years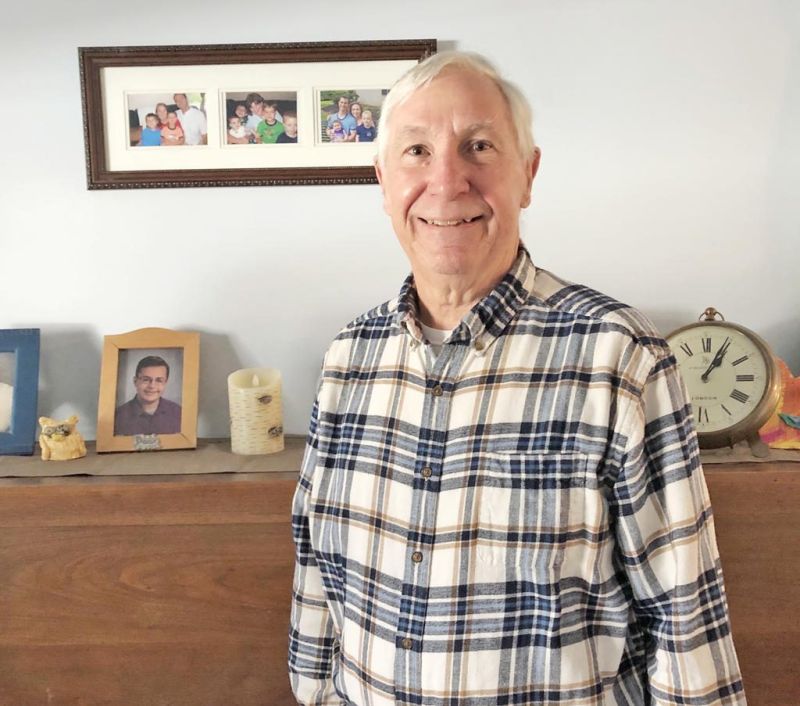 Sixteen years is a long time. It's a span that can take someone from diapers to driving, from kindergarten to marriage and from senior management to retirement. It took Don Maurer from a fresh-faced councilman to one of its most valued members.
Maurer served four consecutive terms on Dover City Council before ending his tenure on Dec. 31, 2021. Maurer was edged out of his seat in the last election by just two votes in favor of Gina Space.
At Maurer's last council meeting on Dec. 20, a number of his fellow council members told him how much they appreciated him.
"You always strived to do what's best for the city, and I am going to miss you," Greg Bair said.
Kevin Korns said, "I'd like to thank Don for welcoming me onto council. He made me feel welcome and helped guide me over the last year, and I appreciate it."
"Thank you for your dedication," Bob Mueller said. "Thank you for everything you've done to help us and guide us. I'm going to miss you."
Justin Perkowski counted his lucky stars that he was seated beside Maurer. "I was fortunate enough to get my seat right next to Don's. I really appreciate the mentorship that turned into a friendship."
John Corell may have known Maurer the longest. "I've known him since I broke my arm in his back yard," he said. "I must have been about 8 years old, and I'm 76 now. It has been good working with you, and God bless you, and may you live a hundred more years."
In his 16 years, Maurer has served under three council presidents, has been president pro tem and has served on several committees including utility, planning and zoning, parks and recreation, safety, and finance. He most recently chaired the finance committee.
How he came to be on council
Maurer said he originally ran for council because Dan Minnis, a fellow member of St. John's United Church of Christ in Dover, asked him to. "What Dan said was they had a Republican in Ward 1, and the Democrats couldn't find a candidate to run against him, and would I be interested? So I ran against the incumbent and won."
How Maurer came to be a council member at-large is a story in and of itself. "The year I was first elected, there were three of us who were new," Maurer said. "I was from Ward 1, and that year, one of the at-large council members moved away."
At the same time, Maurer and his wife, Maggie, were about to move into the house they live in now, which was built by Maggie's father. "So I hoped to be appointed to fill the at-large position," he said. "Then a very good friend expressed his interest in the Ward 1 position, and that's Greg Bair. He was appointed to fill my position, and I was appointed to at-large."
Teacher, coach, author and interpreter
A native of Dover, Maurer is a 1955 graduate of Dover High School and a 1969 graduate of Wittenberg University. He taught English and coached football and basketball in several school systems including Strasburg and Franklin Heights near Columbus. He last worked at Tusky Valley as the librarian.
In 2018 Maurer wrote a book, "George Elford and the Story of the Dover Basketeers." Maurer was a member of the Basketeers, a team from grades 6-8 that performed in the style of the Harlem Globetrotters during halftime at high school and college games in several states and in New York City with the U.S. Olympic basketball team.
Maurer also is a historical interpreter who does Mark Twain. Inspired by Hal Holbrook's interpretation of Twain, Maurer initially started doing the bit for the students in his English class.
"I'll tell you how long ago that was," Maurer said. "I would smoke a cigar right there in the classroom."
Maurer has entertained more than just local audiences with his Twain interpretation, having appeared in locations including Oklahoma City, California, the Carolinas and Atlanta.
As if he weren't busy enough, Maurer and his wife, Maggie, both work at Toland-Herzig Funeral Home as staff associates, greeting people at the door and making them feel welcome. "I'm also pretty good at parking cars," Maurer said.
On what he's proudest of
Maurer said he is particularly proud of the $6.15 million project to add a baghouse at the Dover Light Plant to reduce emissions. "It was a big deal and a critical addition to meet EPA standards," he said.
Maurer also mentioned the Tuscarawas Avenue bridge project and building the fire department substation on Schneiders Crossing. Maurer is quick to point out, however, that he simply played a part in making these projects, among others, come to fruition.
"Here is the overriding thought I have," Maurer said. "It's a team effort. One thing I've been proud of is the teamwork that takes place on Dover City Council. I like to think I helped create that atmosphere. That's not to say we didn't go back and forth, but when it came right down to it, everybody there put Dover first. And they still do."