Entertainment under the big tent at Bolivar Strawberry Festival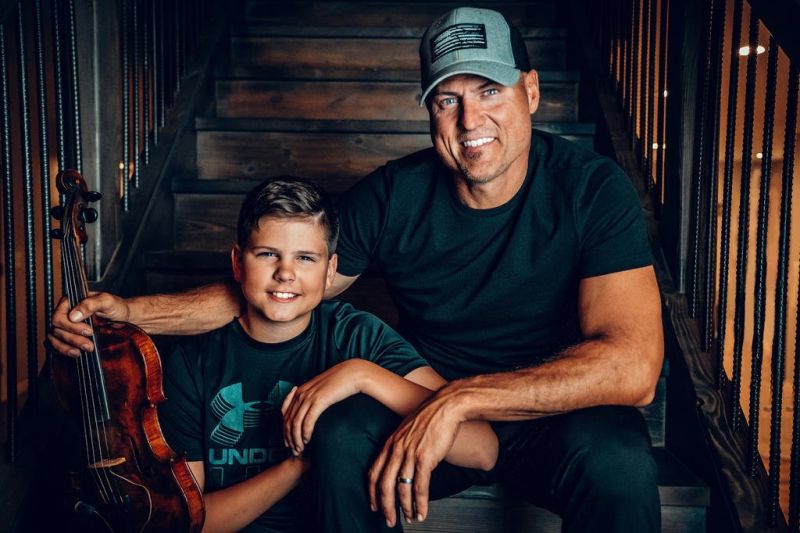 Each night of the Bolivar Strawberry Festival will feature a different headlining band in the brew tent June 8-10.
The crowd will come together in the tent on Thursday night for the Liverpool Lads, a Beatles tribute band, beginning at 7:30 p.m. All of the members of the band, at one time or another, played in another tribute band called Backbeat. Scott Duress (John Lennon) said he's looking forward to his third performance at the festival.
"I think it's a beautiful area," said Duress, who said he was a Beatles maniac from a very young age. "They said that before I could talk, I could sing Beatles songs. At 2 or 3 years old, they said I could look at a 45 record and pick out 'Twist and Shout' versus 'I Want To Hold Your Hand' just looking at the record."
Joe Koch (Ringo) said, "I enjoy the people. I love seeing people smile, especially with all that's going on in the world around us. People just want to forget it for a while."
Koch considers his drumsticks his business cards and gives them away at the end of each performance to a child or to the people who dance the most. "For somebody to be up there all night, they deserve those sticks," he said.
Koch and Duress both say the reason the band is successful is because they are such good friends. Rounding out the band are AJ Tscherne (George) and Elmer "E.S." Hider (Paul).
The "Higbillies," otherwise known as Chris Higbee fans, will be out on Friday beginning at 7:30 p.m. for a country music performance. A fiddle player since the age of 7, Higbee was invited to perform many times with Charlie Daniels.
Higbee's 13-year-old son Alex also is a band member, playing the fiddle and singing. "He has a new cut on our album coming out," Higbee said. "I write most of the songs, and I wrote a song for him to sing called 'I Like a Girl.'"
Family is important to Higbee. "Whenever somebody sees the show, they understand how my son and I click on stage, and he has charisma and talent. Hopefully soon I'll be working for him," Higbee said.
Higbee said his 10-year-old daughter Lucy and 3-year-old son Hunter also will join him on stage. His song, "Fiddles Rock," tells a story inspired by his late father and their shared love of music. "The first line is 'Diane next door played the violin; she was hot, so I had to learn how to play,'" Higbee said.
Closing out the festival on Saturday at 8 p.m. is a rock band whose lead singer Ciro Ciraci lives in Bolivar.
The New Delhi Monkeymen credit Rich Dotts, co-owner of the Towpath Tavern, for giving them their first break playing in Bolivar. "He has brought us back a bunch of times," bass player Chris Burdette said. "We owe him a lot."
George Janas on guitar and Drew Watson on drums fill out the four-piece band. NDM said they love playing the Strawberry Festival.
"The crowd's awesome, first and foremost. The energy you get from the crowd makes it a blast to play there. We're excited and honored to be headlining this year," Burdette said.
Additional music
This year's entertainment lineup includes Ed Kilpatrick, Allen Green Blues, Tim and TJ Gang, Gemini, and Slick31. A full schedule of all acts and events can be found on the Bolivar Main Street Association Facebook page.