Everyday Safety Hero Award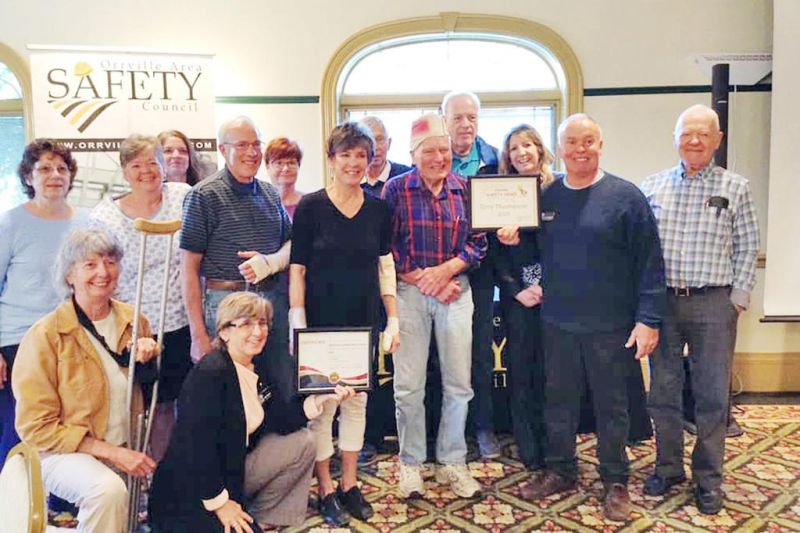 Orrville Area Safety Council presented Tony Thompson with the first Everyday Safety Hero Award at their Awards & CEO Breakfast on Wednesday, May 8.
The award was created to provide Orrville area employers the opportunity to recognize and acknowledge individuals who have championed workplace safety and health excellence in their respective workplace.
Thompson, construction manager at Habitat for Humanity Wayne County, was the first recipient of this new recognition award.
Thompson has been with Habitat for Humanity since 2015. Upon starting as construction manager, he attended an Occupational Safety & Environmental Association Certification class to become a competent safety leader. He then set up policies and procedures to ensure safety on all Habitat building sites. He continues to keep his certification up-to-date with ongoing trainings.
In 2018 Habitat recorded 1,115 volunteers on construction sites putting in 5,768 hours of volunteer labor, all under Thompson's supervision.
"Tony has never had a reportable accident occur on his work sites. Considering that most of his work crew are volunteers, not professionals in the construction trade, this is quite a feat," said Beth Weaver, executive director of Habitat for Humanity Wayne County. "He makes sure that his sites are in top working order and volunteers, often unfamiliar working with their hands, are comfortable and safe."
Thompson received the award while surrounded by many of his co-workers and work-site volunteers. All arrived adorning "injured" costumes including bandages, braces, crutches, wrist wraps and even a wounded head wrap.
Thompson credited his crew for Habitat's safety records. "I could not accomplish this without my crew. They are the reason my efforts for providing a safe environment pay off," he said.
Thompson was given a plaque to hang and an engraved notepad and pen to carry on work sites as a reminder of his commitment to workplace safety.