Firefighter Field Day to debut at the fairgrounds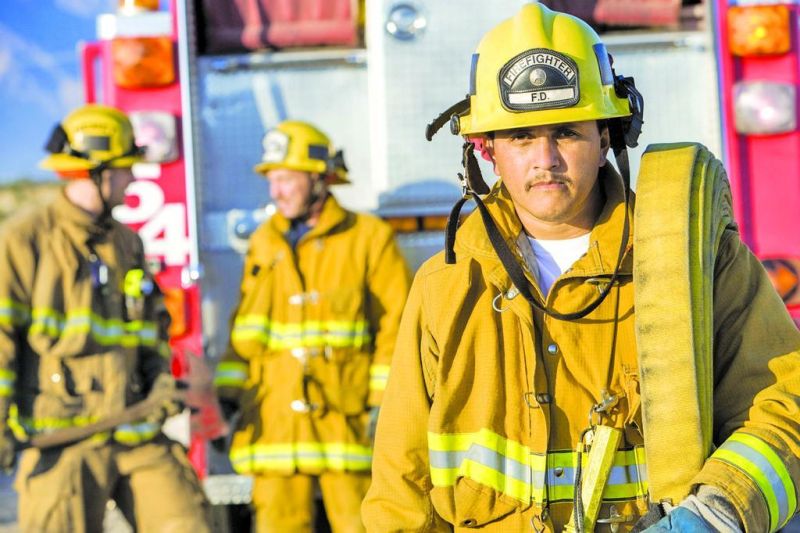 HRN Construction & Restoration is gearing up for the first Firefighter Field Day on Saturday, June 29 at the Tuscarawas County Fairground.
The public is invited to the firefighters' exhibition, where firefighters from across the state will take part in friendly competitions. Challenges will include the firefighter combat challenge, water-barrel battle, water-ball tournament, pull-up challenge and tire-flip challenge. Approximately 25 fire departments are expected to be represented at the event.
There will be kids' firefighter-themed activities where children age 5-12 can imitate their heroes. Additionally there will be appearances from Smokey Bear, a fire arson dog, Akron Children's Hospital's Mobile ICU Unit, a working fire engine steamer and, weather permitting, medical flight helicopters, as available.
The event admission is free to the public and will begin with the opening ceremony at 10 a.m. and the first event underway by 10:30 a.m. Courtesy of Ohio Billing Inc., the first 500 people through the gate will receive event bags, and the first 100 people through the gate will receive a $10 voucher to use at the food trucks that will be on site.
Individuals or teams may register for the firefighter exhibition challenge until the morning of the event; however, early registration is encouraged.
Proceeds will benefit the United Way of Tuscarawas County, Community Hospice and the Akron Children's Hospital Burn Camp.
This event is brought by HRN Construction & Restoration, Ohio Billing Inc., Sarchione Ford of Waynesburg, Tri-State Tree Service, Site Work Services, Tango & Gatti and others.
For more information call event coordinator Jeff Mizer at 330-432-6706 or visit HRNFirefighterFieldDay.com or the event Facebook page @HRNFirefighterFieldDay.
Tuscarawas County Fairground is located at 259 S. Tuscarawas Ave. in Dover.