Gibbs endorsed by local leaders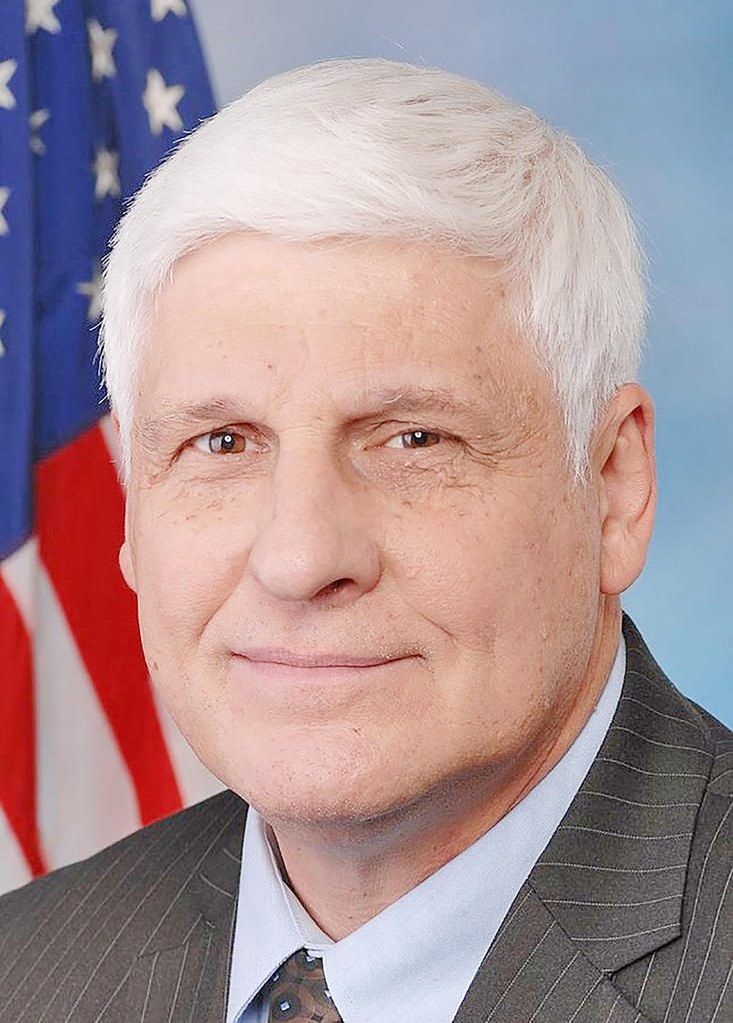 In a demonstration of grassroots support among local leaders in Ohio's Seventh Congressional District, the Gibbs for Congress campaign released its first round of endorsements from elected officials in all 10 counties.
The endorsement list consists of state senators, state representatives, and county and local elected officials voicing strong support for Bob Gibbs as a solid conservative and a defender of Ohio's values.
Gibbs said, "It is an incredible honor to receive the endorsement of so many prominent local leaders here in Ohio. This outpouring of support represents the hard work we have all contributed in making the Buckeye State a better place for our families. Liberal elites from California think they can buy elections across the country this year. But we here in Ohio know better. By staying true to our conservative values and working together, we can make sure the same liberal forces who want to repeal the Second Amendment and raise taxes on Ohio families will lose this November."
Spokesperson for Gibbs for Congress, Dallas Gerber, said, "Democrats may think support from liberal California and East Coast politicians is a good thing, but it just exposes the radical liberal beliefs. Bob Gibbs knows that what really matters is support here at home, from community leaders who understand the challenges we face and have worked with Bob Gibbs to overcome them. Team Gibbs is proud to release this list of endorsements."
Bob Gibbs is endorsed by:
Ohio Senate President Larry Obhof, State Sen. Jay Hottinger, State Sen. Frank LaRose, State Sen. Gayle Manning, State Sen. Scott Oelslager, State Rep. Rick Carfagna, State Rep. Steve Hambley, State Rep. Darrell Kick, State Rep. Al Landis, State Rep. Nathan Manning, State Rep. Mark Romanchuk, State Rep. Kirk Schuring, State Rep. Dick Stein, Richland County Commissioner Darrell Banks, Ashland County Commissioner Denny Bittle, Huron County Commissioner Terry Boose,
West Lafayette Mayor Steve Bordenkircher, Knox County Commissioner Thom Collier, Stark County Commissioner Janet Weir Creighton, New Philadelphia Mayor Joel Day, Holmes County Commissioner Ray Eyler, Brunswick Mayor Ron Falconi, Coshocton County Commissioner Gary Fischer, Medina County Commissioner Pat Geissman, North Ridgeville Mayor Dave Gillock, Stark County Auditor Alan Harold, Dover Mayor Richard Homrighausen,
Ontario Mayor Randy Hutchinson, Medina County Commissioner Bill Hutson, Richland County Commissioner Marilyn John, Ashland County Commissioner Jim Justice, Knox County Prosecutor Chip McConville, Coshocton Mayor Steve Mercer, Tuscarawas County Commissioner Kerry Metzger, Holmes County Commissioner Joe Miller, Stark County Commissioner Richard Regula,
Tuscarawas County Commissioner Joe Sciarretti, Coshocton County Commissioner Dane Shryock, Medina County Recorder Colleen Swedyk, Mansfield Mayor Tim Theaker, Richland County Commissioner Tony Vero and Ashland County Commissioner Mike Welch.